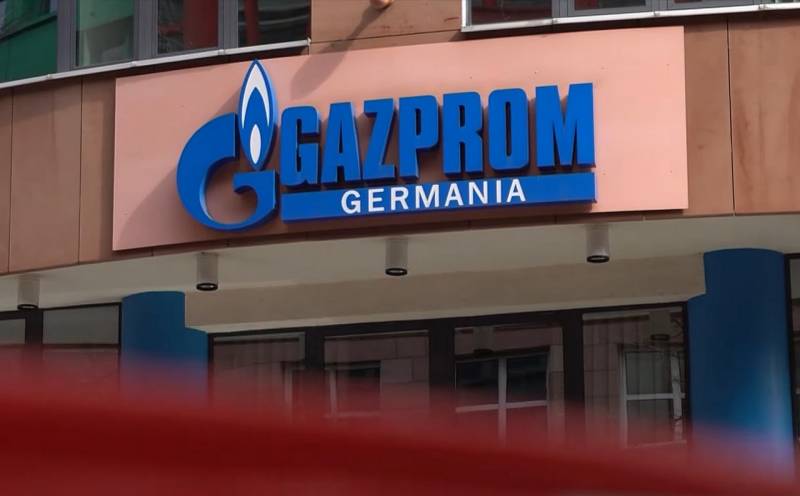 The uneasy relationship between Germany and Russia threatens to become even more complicated. Ministry
economics
Germany announced that the issue of the nationalization of enterprises owned by Gazprom and Rosneft is being worked out.
We are talking about Gazprom Germania and Rosneft Deutschland. The former is responsible for managing underground natural gas storage facilities owned by Gazprom and trading in gas, including liquefied gas. The second deals with the promotion and supply of Russian oil in the German direction.
The reasons for this decision are the fears of the German authorities about the threat of stopping the supply of Russian energy resources, including in the absence of payments in rubles. How the German Ministry of Economy imagines further trade cooperation after such a step remains a mystery. Most likely, these conversations are simple blackmail, since even the nationalization of these enterprises will not affect the supply of gas and oil in any way, since the subsidiaries do not produce energy resources, and their operational capabilities are limited to what is already in storage or contracted for the near future.
Presidential spokesman Dmitry Peskov said:
such a plan by the German authorities would very seriously violate international law and all conceivable and unthinkable rules and laws.
It should be reminded that on April 1, a decree of the President of the Russian Federation on the transfer of payments for gas supplied to unfriendly countries from foreign currency to rubles came into effect. Operating accounts in rubles, according to the text of the decree, consumers are required to open in Gazprombank. In the absence of money in the accounts, gas supplies are stopped.