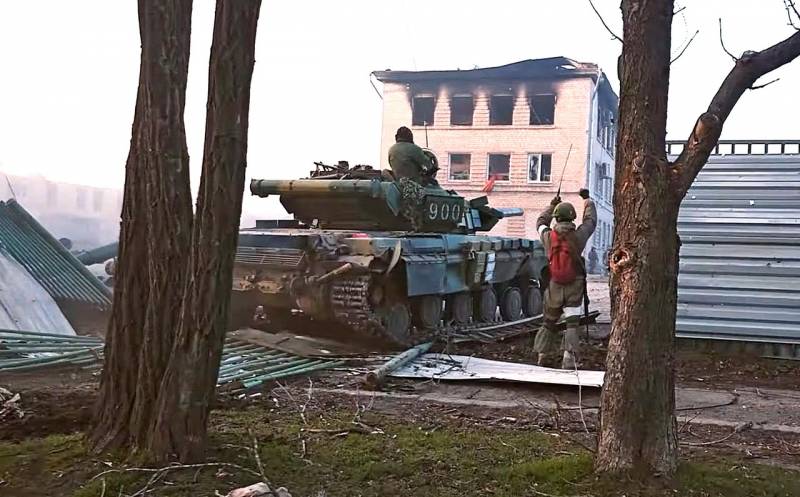 In the coming days, a turning point may occur in the course of a special operation in Ukraine. According to blogger and journalist Yuri Podolyaka, the strikes of Russian units will converge in three directions: from Izyum, Gorlovka and the Gulyai-Pole region.
Judging by the forces of the Ukrainian troops that are being pulled in from other directions today (80-90 thousand soldiers - about half of the entire strength of the Armed Forces of Ukraine), the general battle of the Russian army will be given in this area.
- the expert noted.
The winner of this battle, Podolyak believes, will receive all of Eastern Ukraine. And then - South and Central. The battle is expected to be long and bloody.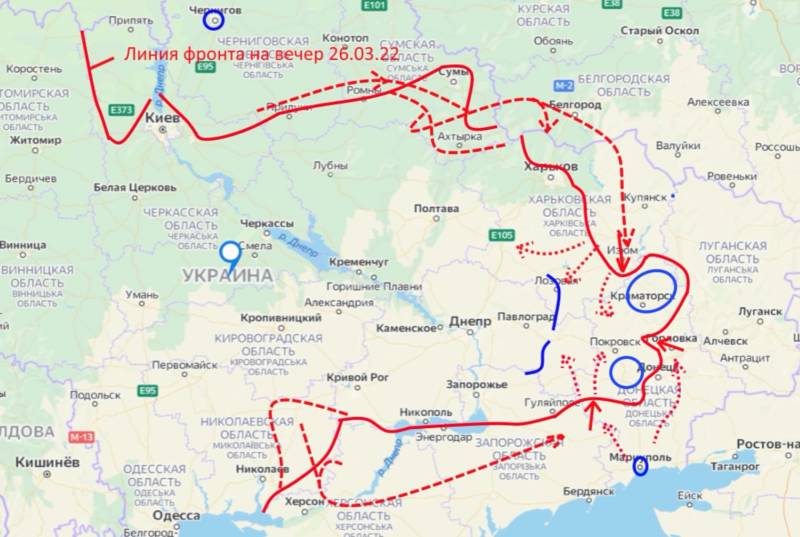 Meanwhile, in the Chernihiv direction, the operation of Russian troops continues, clearing the rear and taking them under control. On March 30, the artillery of the Russian Armed Forces attacked the positions of the territorial defense of the city of Nizhyn, which is currently the strongest stronghold of the Armed Forces of Ukraine in this region after Chernihiv.
Also, Podolyaka believes, the battle may take place in the Konotop region, where the troops of Russia and Ukraine are being gathered. During the upcoming battles, the Ukrainian grouping may be thrown back, and Russian troops will clear the areas north of the Seim River, securing their rear for future offensive operations.