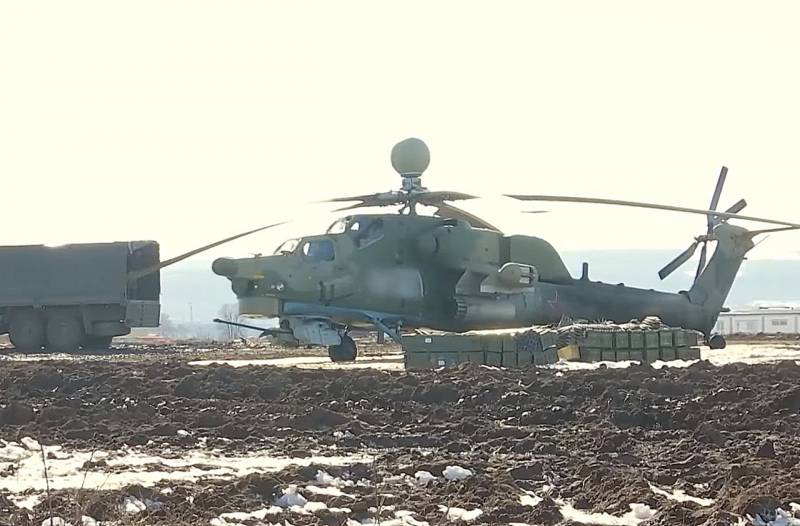 On March 29, footage from the Russian Ministry of Defense appeared on the Web, showing the work of Mi-28N Night Hunter attack helicopters. The video shows the destruction of armored vehicles of the Armed Forces of Ukraine by Russian combat rotorcraft.
The ministry noted that air strikes on Ukrainian forces were carried out in pairs from a distance of about 5 km. At the same time, the results of hitting targets were recorded and confirmed by means of objective control.
According to open sources, as of 2020, Russia was armed with about 100 Mi-28N units (in mass production since 2006) and 12 Mi-28UB units (combat training version for piloting training, it is dual-controlled, but with the preservation of shock functionality, its factory tests were completed in 2017). At the same time, in 2019, the production of the upgraded Mi-28NM began, the development of which has been carried out since 2009. How many such perfect rotorcraft are in service in reality is known only in the Russian military department.
Note that the Mi-28N are designed to search and destroy armored vehicles, as well as low-speed air targets and enemy manpower, in conditions of active fire resistance. We remind you that a special military operation of the RF Armed Forces on the territory of Ukraine for denazification and demilitarization began on February 24.