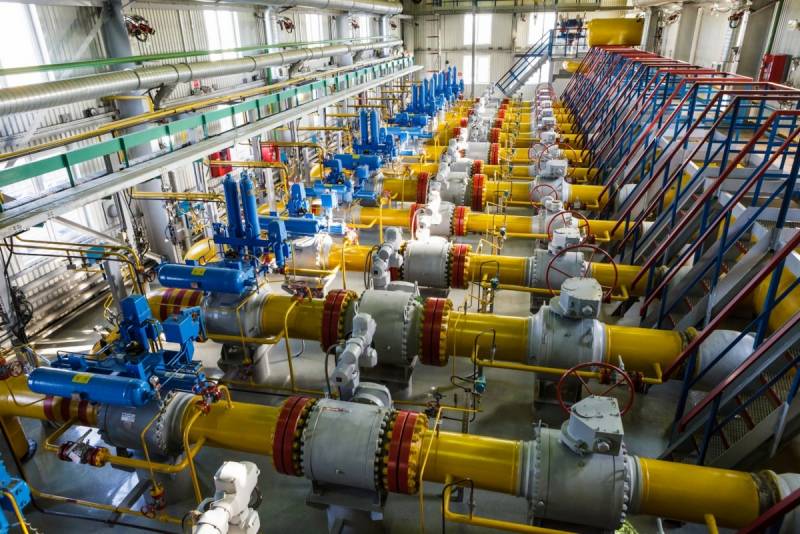 Many G7 countries were initially opposed to paying Russian export energy resources in rubles at Moscow's request. Now there is a common consolidated decision of the GXNUMX that Europe does not agree to Russia's terms. This situation leaves one in a certain quandary.
economic
relations between Russia and the EU. The situation was clarified by the press secretary of the President of Russia Dmitry Peskov.
According to the Kremlin speaker, the issue is under control and is being discussed by all industry departments, as well as with Gazprom. After a common position is worked out, a "time frame" will be set. It is noteworthy that Peskov did not directly answer the question of what will happen to the supplies if Europe not only refuses (as has already been done), but also stops paying in accordance with its decision. According to the press secretary of the head of state, it is necessary to solve the problems "gradually".
Russia is trying to do everything possible and meet the needs of European counterparties by developing "modalities" for paying for fuel in rubles, providing schemes and options on its own initiative. The process of supplying a large amount of energy is very complex and is not like buying in a supermarket with payment at the checkout. So nuances and subtleties are possible.
The pumping of raw materials, balancing and payment are stretched out in time. Therefore, it is impossible to immediately switch everything at the click of a finger at a single moment, and in the Russian Federation they understand this. Although the collective West itself has driven Moscow into a rigid framework of ruble operations. But even in this case, Russia is trying to find a compromise and facilitate economic life and financial relations for ordinary Gazprom customers, who are far from
policy
.
But sooner or later the situation will come to a point when the next payment will be in doubt precisely because of political moments and the payment will "hang". So far, all that is known is that Moscow is not going to stop the pumping of gas, including through Ukraine.
In Europe, they will not wait for "gas charity" from Russia, in the current conditions this is unacceptable and inappropriate. So there will be no free deliveries
Peskov is sure.
Based on practical experience, it is possible to assume some kind of "intermediate hub" scheme, which will be a European country (most likely it could be Hungary), which has relations with Russia and can buy fuel for rubles and distribute it to European consumers already for euros. A similar scheme was once worked out by Ukrainian power engineers when they were just starting to "leave" Russian gas. In that case, Slovakia acted as an intermediate link.