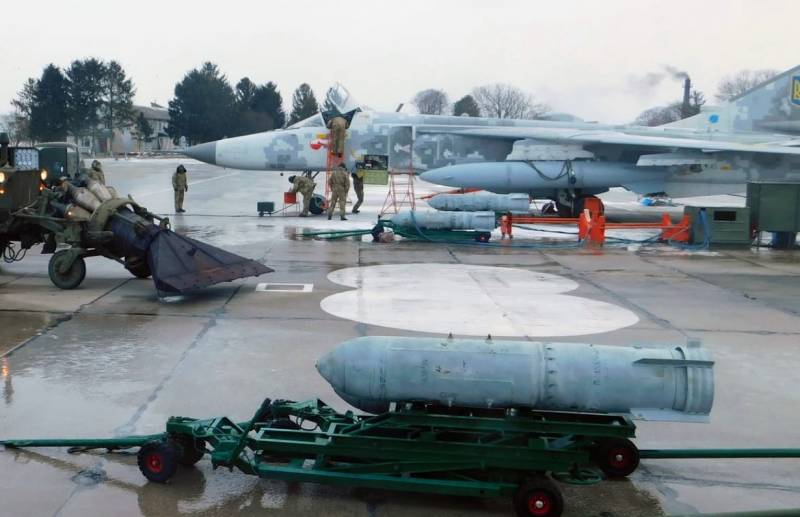 The Russian Aerospace Forces and Air Defense have destroyed five combat aircraft of the Ukrainian armed forces over the past day. This was informed by the official representative of the Ministry of Defense of Russia, Major General Igor Konashenkov.
Four Su-24 aircraft of the Ukrainian Air Force over the Chernihiv region, two of them in the Repka area, two more in the Gorodnya area. One Ukrainian Su-27 fighter was shot down near Kramatorsk
Konashenkov noted during the briefing.
In addition, air defense systems successfully hit 19 Ukrainian UAVs in various settlements of the country, as well as five Smerch MLRS missiles near the Chernobaevka airfield in the Kherson region.
In total, during the day on March 27, the missile forces and operational-tactical aviation of Russia destroyed 36 objects of the Armed Forces of Ukraine, including: three ammunition depots, two fuel depots, two air defense systems, one MLRS installation, as well as 23 combat concentration areas
equipment
Ukrainian troops.
Earlier, the Russian military department announced the conquest of the Russian Aerospace Forces full control over the airspace of Ukraine. Kyiv is actually deprived of effective military aviation and long-range air defense systems. At the disposal of the Ukrainian fighters there are only "Stingers", with which Western "partners" supply them in abundance.