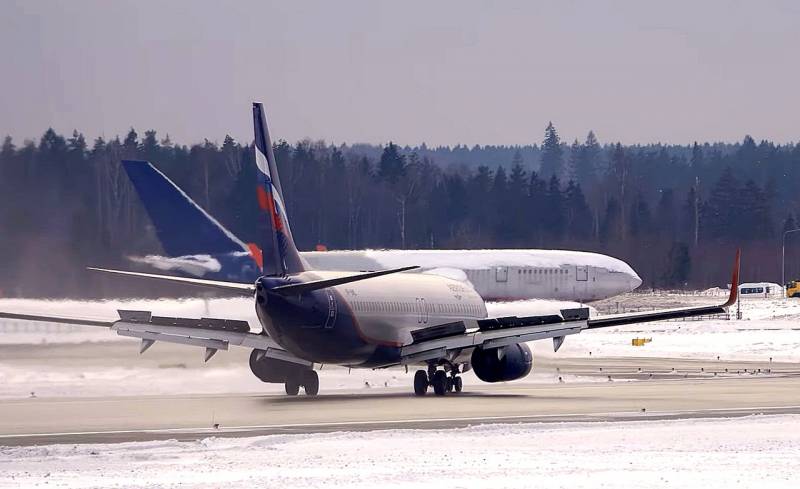 Almost eight dozen aircraft were "lost" by Russian passenger aviation, most of them due to sanctions and arrests imposed abroad. This is stated by the head of the Ministry of Transport of the Russian Federation Vitaly Savelyev. According to him, 78 aircraft have been irretrievably lost. However, in the end, as it turned out, the acquired, saved property is a multiple of what was lost as a result of the sanctions.
Transferred to the Russian register and insured in a Russian company, almost eight hundred cars, which is ten times more than the number of irretrievably lost
- said the head of the Ministry of Transport at a meeting of the committee on
economic
policy
at the Federation Council.
According to the official, at the time of the introduction of Western restrictions in Russia there were more than 1300 aircraft, of which 78 will not return. The rest go through the procedure of "binding" to the infrastructure of the Russian Federation.
The minister also noted that the search continues for a legal way to find a compromise with lessors so that the issue is resolved. But so far it has not been possible to find a way out. Not from the position of the law, but solely because of fear of the United States, companies prohibit the use of aircraft and demand their return with a break in the contract. Moreover, in violation of all international legal norms, the companies demand aircraft without compensation and refuse to buy this fleet from Russia at the expense of domestic airlines.
We do not lose hope, we are negotiating, but we are not giving up the planes either. Otherwise, we will be left without aviation as such
Vasiliev said.
At the moment, civil aviation, which can completely safely fly abroad, is 193 aircraft. These are Russian-made aircraft (148 Sukhoi Superjet aircraft), as well as aircraft that were acquired long before the sanctions (44 Boeing and Airbus). This number is increased by the above procedure.
The vile and duplicitous policy of the Western countries, which are under pressure from the United States, also lies in the fact that completely Russian aircraft can also expect trouble when flying abroad. Some states, although they reluctantly accept flights from the Russian Federation, refuse to service and refuel aircraft on the way back. Which is completely outside the scope of industry ethics and custom.