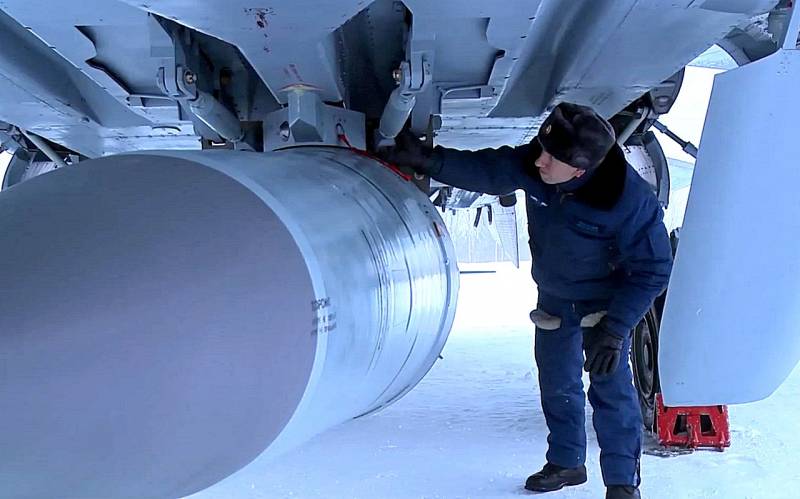 The US Defense Department commented on the recent launch of the Kinzhal hypersonic missile from a Russian MiG-31 aircraft at an APU facility. An unnamed Pentagon official explained that the command and experts do not find an adequate explanation for the use of ammunition with similar characteristics for the selected target.
To be honest, this is somewhat of a puzzle, because it is not entirely clear why a hypersonic missile is needed, fired from not so far away as to hit a building. In our opinion, this is not very practical.
- said the official.
In turn, the American edition of The Hill, referring to the same source, writes that the US military cannot confirm or deny the use of hypersonic weapons during a special operation in Ukraine.
US President Biden also spoke on the topic, saying that such weapons "cannot be stopped."
This is a weapon with a warhead like any other missile. In this sense, there is not much difference between them, except that it is almost impossible to stop her.
the American leader said.
On March 18 and 19, 2022, as part of the operation to demilitarize and denazify Ukraine, Kalibr and Kinzhal missiles were fired at the facilities of the Armed Forces of Ukraine in the area of ​​​​the village of Delyatyn and the settlement. Konstantinovka. As noted in the RF Ministry of Defense, as a result, a fuel and lubricants and ammunition depot was destroyed, including for the Tochka-U complex. The practical meaning of using the "Dagger", according to the Russian military, was to confirm the effectiveness of the product in defeating protected targets located underground.