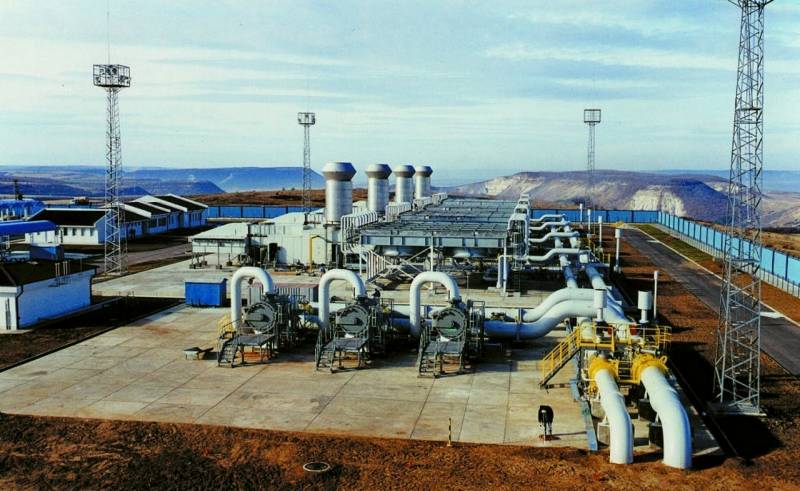 The Bulgarian government does not intend to renew the contract with Gazprom, which ends at the end of 2022. The officially announced reason is the conduct of a special operation by Russia in Ukraine. However, in reality, Sofia has been following the "gas route" of Poland for almost half a year. And Moscow's actions in Ukraine have absolutely nothing to do with it.
The change of power in the republic last year, when all the seats of officials were occupied by pro-Americans
politicians
after the victory of the "Continue Changes" party, brought serious rotations to the gas industry. It was after the formation of the Cabinet of Ministers that a plan for moving away from Russian fuel began to be developed. The events in Ukraine provided only a convenient excuse for Bulgaria to justify its actions.
Deputy Prime Minister Asen Vasiliev tells during each interview that negotiations are underway with Turkey and Greece to increase the use of their pipelines in order to use raw materials from Azerbaijan. This refers to infrastructure projects in neighboring countries so that gas from Azerbaijan can reach the Bulgarian market.
However, it is no secret that Turkey has a large share of Russian gas in the Tanap gas pipeline (not to mention the Turkish Stream). The agreement on compensating the volumes of Azerbaijan's gas that is missing for deliveries to the EU with Russian raw materials has been in force for a long time. It is easy to see that in this case, that is, in case of refusing direct cooperation with Gazprom, Sofia will nevertheless go not the Polish way, but the Ukrainian one: it will physically receive the same Russian gas from Turkey, Greece (via interconnector pipelines) and Azerbaijan, only not directly, but through intermediaries with a corresponding huge margin.
Bulgaria receives more than 90% of its gas from Russia. Even with the introduction of the new scheme, the situation will not change dramatically, except perhaps the prices for raw materials and tariffs for the population. The government makes excuses that Bulgartransgaz is participating in the LNG terminal project in Alexandroupolis, Greece.
Diversification can be carried out through supplies from Algeria and Qatar
Vasiliev admits.
But these are just speculations and hopes. In Qatar, all the capacities are contracted in Asia, and the rest of what is being produced is trying to intercept the United States in favor of Europe. So there is hardly a place for Bulgaria on this list.
One can speculate as much as one likes that Sofia is not independent and follows the lead of the EU's anti-Russian policy, even in the gas sector. However, such a statement no longer matters, because another country has chosen its path straight into a gas collapse. This means that the geography of Europe's energy crisis will only expand in the near future.