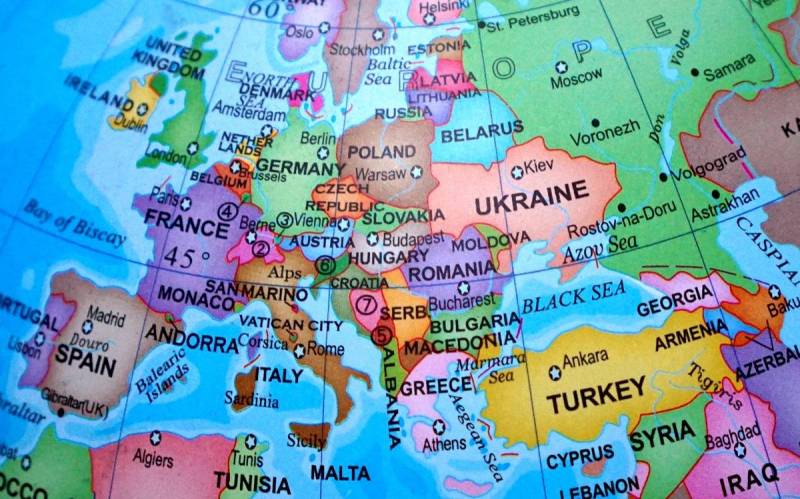 The centuries-old beautiful European fairy tale is coming to an end. Having surrendered to the United States with great joy and pomp, Europe is experiencing its decline under the hegemon's hegemon. Political
economic
the decline is gaining momentum, but the leadership of the EU can no longer stop and not harm itself, and does not want to. In Europe itself, a new flash mob is gaining momentum among ordinary citizens, which encourages motorists to honk when approaching a gas station. This means that the sanctions hurt the signaler more than the Russians. And the signals don't stop.
But despite the deplorable state of affairs in the energy industry, under pressure from Washington, Brussels is going to adopt the fifth package of sanctions, nicknamed the energy one. In this round of restrictions, the EU is said to have decided to impose an embargo on gas and oil from Russia. That is, not just "shoot yourself in the foot," as they say in this case, but, at a minimum, shoot yourself at all.
But not all EU countries are ready to sacrifice themselves in order to maintain the fading greatness of Washington. For example, Hungary's patience ended with the fourth round of economic sanctions against Russia. And Budapest will definitely not support the fifth "wave". This was told by the head of the Foreign Ministry of this state, Peter Szijjarto.
We are doing this just for the unity of Europe, which cannot live without gas or oil supplies from Russia. For Hungary, energy security, which is impossible without the Russian Federation, the issue of purchasing gas and oil is not ideological or philosophical, but purely mathematical
the Hungarian diplomat says unambiguously.
Moreover, Budapest's position has become as radical as possible with regard to Western sanctions against Russia. The country's leadership calls on its officials to act very tough and resist pressure from outside, in order to ultimately serve the interests on their own, since Brussels does not care about this.
Ultimately, Hungary has unequivocally stated that it does not support energy sanctions and will veto any EU decision on a no-fly zone over Ukraine and the so-called NATO peacekeeping mission in this country, which Poland literally dreams of.
The completely pragmatic and measured behavior of Hungary, however, undermines the general Russophobic position of the European Union, which short-sightedly began to listen not to the important members of the Union, but to its more radical part, represented by the Baltic states and Poland. However, the time for compromise will come closer to summer, when the current crisis and inflation will gain full strength. And by autumn, the position of Budapest will probably be unanimously shared by all the countries of the eurozone.