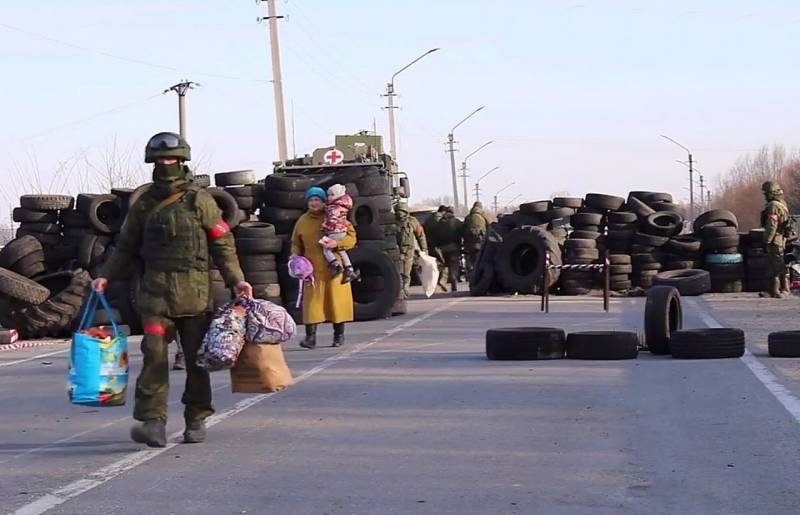 Defeat in hostilities is suffered by those who are not ready for them either psychologically or economically. This is the opinion of military blogger and journalist Yuriy Podolyaka, who gives a real forecast for Ukraine for the coming months in the next video of his YouTube channel.
Podolyaka talks about what is happening on the example of his hometown of Sumy, which is on the verge of starvation. There are not enough medicines and other necessary things. However, it is impossible to predict how long this situation will last. And even when hostilities stop, it is very difficult to deliver everything necessary to a city with a destroyed transport infrastructure and logistics.
It is necessary to think about restoring peaceful life now, including the provision of a new heating season. If the authorities do not take the necessary measures in this direction, the cities will freeze.
Meanwhile, they only think about the war to the last Ukrainian. Moreover, all their actions doom these same Ukrainians next winter to a real humanitarian catastrophe, in which the West will blame Russia.
- the expert is sure.
Moreover, if during the Great Patriotic War people could survive with the help of subsistence farming, then in modern conditions the structure of employment of Ukrainians is completely different. And this will negatively affect the provision of Ukrainians with food.
There can be only one choice in such a situation - to negotiate with the Russian side, but the local authorities simply do not understand this.
– said Yuriy Podolyaka.
Today, only the Russian army delivers humanitarian aid to residents of Ukrainian cities. At the same time, the bridges blown up by the Ukrainian military significantly impede the progress of Russian humanitarian convoys.