As you know, the Russian military-industrial complex is closely connected with Ukraine. Zaporizhzhya Motor Sich supplied the Russian Federation with a wide range of engines for helicopters and airplanes. Traditionally, gas turbine engines from the Zorya-Mashproekt Nikolaev plant were installed on all domestic frigates and corvettes. The Maidan regime of Petro Poroshenko after the Crimean and Donbass events hit a weak spot, banning the supply of Ukrainian-made components for the Russian defense industry.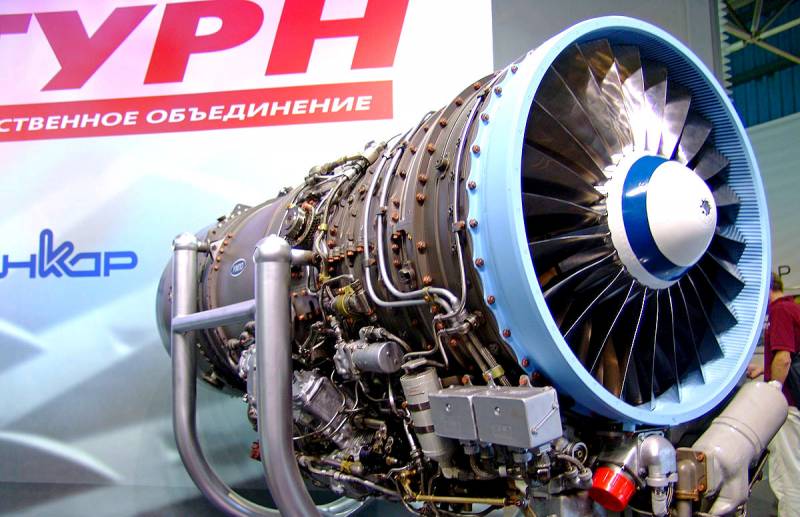 It was a painful blow. The rupture of well-functioning production chains and industrial cooperation has caused damage to both sides. But today, four years later, it turns out that for Ukraine the actions of Kiev turned out to be a shot in the foot, and for Russia - an impetus for the revival of its own defense industry. Deputy Prime Minister Yury Borisov, responsible for the domestic defense industry, said that the dependence of Russian industries on Ukrainian components had been eliminated, and this issue was finally closed. Judge for yourself.
The needs of the Navy of the Russian Federation will now instead of Zorya-Mashproekt from the Ukrainian city of Nikolaev be served by NPO Saturn and the Kolomna Plant. In recent years, specialists from Kolomna have managed to develop a whole line of diesel engines for submarines and warships based on the D500 diesel engine. Their power varies from 4412 to 7500 kW. Active work on import substitution of Ukrainian gas turbine plants is conducted by NPO Saturn. These are three areas: the engine M70FRU-R, "Unit-DKVP" and M90FR. In fact, Russia should thank Kiev for providing an incentive for the revival of gas turbine engine manufacturing in our country.
Also, business is being established with the replacement of aircraft engines manufactured in Ukraine. The United Engine Corporation has developed the VK-2500, which is even more powerful than TV3-117 from Motor Sich. At present, the process of certification of domestic aircraft engines for the needs of the Russian military-industrial complex is underway.
It turns out, on the whole, that our country managed in several years to rectify the situation created by the sanctions on the part of Nezalezhnaya. And what is there among the Ukrainians? Deputy Prime Minister Borisov comments on the consequences
policy
Kiev for Ukrainian industry:
They lost these markets, I do not know how they managed to replace them.
Indeed, they have nothing to replace the Russian market with. For example, Motor Sich, which is experiencing great financial difficulties, tried to buy Chinese investors. But the Security Service of Ukraine blocked this deal. Now Zaporizhzhya enterprise is trying to fulfill a contract with China for the supply of 250 aircraft engines for training aircraft. But these Ukrainian initiatives have provoked the ire of American patrons, which is fraught with sanctions already against the most Independent.