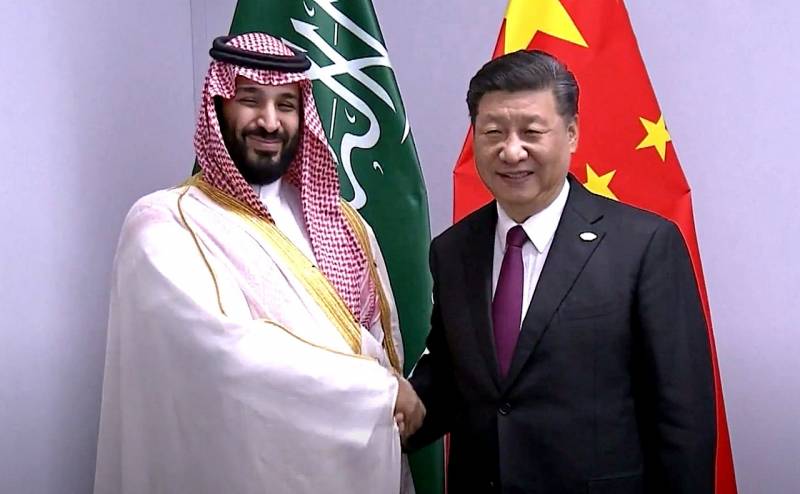 Saudi Arabia is close to concluding an agreement with China on the supply of oil, payment for which will be in yuan. This, according to The Wall Street Journal, will be another indication of Washington's clumsy treatment of its important Middle Eastern allies.
Details of new oil trade agreements between Saudi Arabia and China remain murky. Riyadh and Beijing have long been considering a similar variant of cooperation. Meanwhile, as the American edition points out, 80% of the world's oil is sold for US dollars, the yuan is not a freely convertible reserve currency, and the Saudi rial is pegged to the US dollar.
One of the first U.S. strikes against Saudi interests was to cut off aid to the Saudis in their war against the Iranian-backed Yemeni Houthis. Washington also removed the status of terrorists from the latter. Washington then postponed a planned arms sale to Riyadh.
In addition, Saudi Arabia is pissed at the possibility of a new US-Iran nuclear deal that would give Tehran the means to fund proxy wars against Saudi Arabia until the Iranians get their own nuclear weapons.
At the same time, it is not easy for the Saudis to rely on American "partners" after the latter's flight from Afghanistan in August last year.
A possible agreement between Saudi Arabia and China could cause serious damage to the US currency. At the moment, the world championship of the dollar is preserved. But according to the WSJ, Washington must fend off any such challenges, especially from strategic rivals. In a new era of great power struggles, the US cannot afford to abandon allies that can keep authoritarian leaders from hurting American interests.