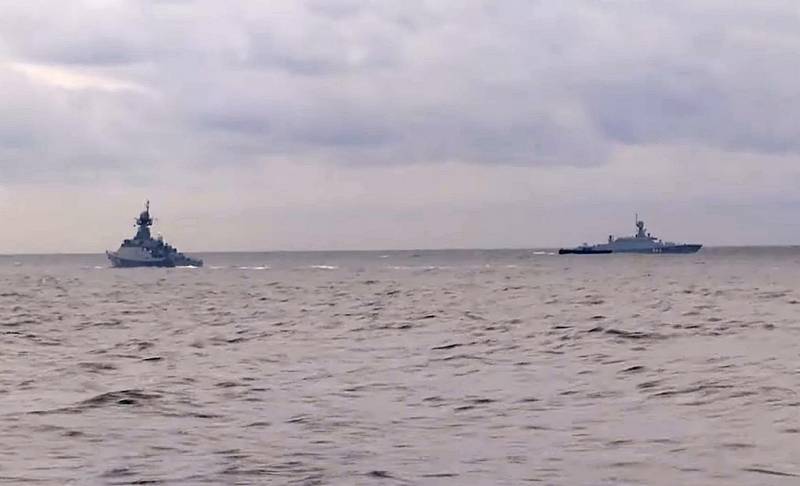 The Russian armed forces and troops of the LDNR continue to liberate Mariupol from the Armed Forces of Ukraine and nationalist formations. Ground units of the Russian Federation are assisted by ships of the Red Banner Black Sea Fleet, providing fire support.
This is evidenced by a satellite image of the city and its coastal zone, where a couple of ships are visible. Earlier it became known that a small missile ship of project 22800 "Karakurt" entered the waters of the Sea of ​​\u76,2b\u176bAzov. The arsenal of RTOs includes the AK-8MA8 shipborne 3-mm gun mount, as well as 14 XNUMXSXNUMX universal launch cells with Caliber or Onyx missiles.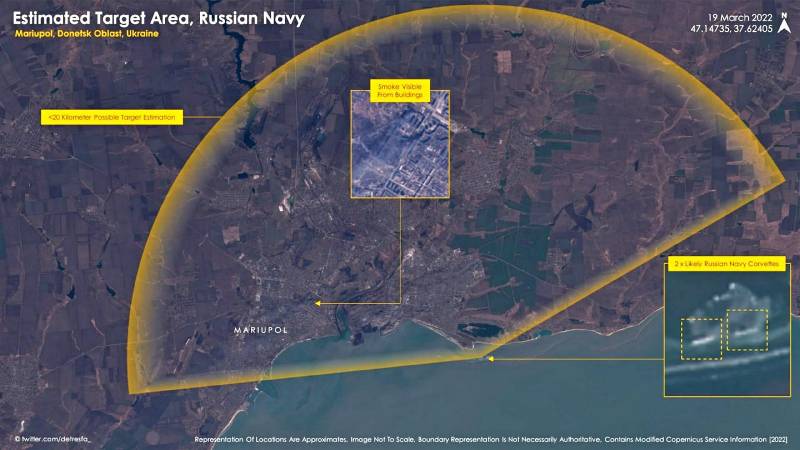 Along with this, in the port of Berdyansk, the large landing ship "Orsk" unloaded armored personnel carriers BTR-52A, on the sides of which the letters Z were applied.
Meanwhile, the official representative of the Russian military department, Major General Igor Konashenkov, informed about the battles against the nationalists in the center of Mariupol. The servicemen of the Donetsk and Lugansk republics, with the support of Russian troops, are tightening the ring around the enemy.
The head of Chechnya, Ramzan Kadyrov, also noted the systematic liberation of the city, despite the resistance of nationalist groups. After a complete cleansing of Mariupol, the surviving Nazis will face trial - about this to the agency
RIA News
said DPR Ombudsman Daria Morozova. The Tribunal will consider cases against persons who have violated the Geneva Convention and committed crimes against humanity.
Earlier, the head of the National Defense Control Center of the Russian Federation, Colonel-General Mikhail Mizintsev, noted that the lives of the militants who surrendered will be saved and they will be able to leave the city.