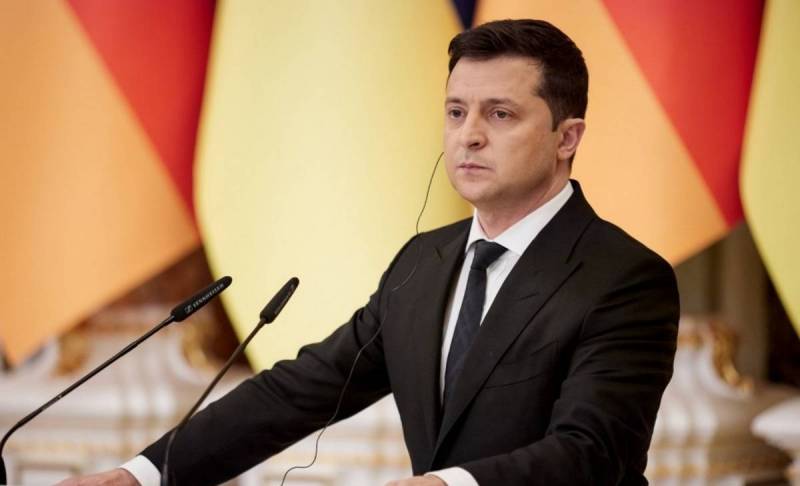 Ukrainian President Volodymyr Zelensky has shown little interest in resolving the conflict in his country through negotiations. His, to put it mildly, ambiguous signals increased the West's concern about the "trajectory" of Russian-Ukrainian meetings. The thing is that the results of the future big deal will have long-term consequences for European security as a whole. The Washington Post columnists John Hudson and Michael Birnbaum write about it.
According to the authors of the study, the elements of a peace deal allegedly being prepared between Moscow and Kiev are a secret for the West. The anti-Russian coalition still does not know what it is about. That is why the collective West is not only closely following the processes in the Ukrainian elite and its actions, but is also trying to take an active part in order to prevent the negotiations from drifting into an uncontrolled and unprofitable area.
We do not see that Ukrainians need peace, they want to fight. Yes, and Zelensky is popular in war, but during peace he
political
corpse
- WP reviewers write.
Worst of all, due to incredibly powerful propaganda, the Ukrainian side cannot even admit the fact that painful compromises are necessary, confident in their close victory. The problem with this approach is that the West has taken over Kiev and whatever Zelensky signs will have to be guaranteed, supported and carried out by the bloc of allies behind Ukraine.
In other words, it means that the West may even have to remove sanctions from Russia in order to look like a single whole with Kiev, which is unclear about what it agrees with its opponent. A military victory is impossible: the "successes" of the Ukrainian army are present only in the reports of the General Staff of the Armed Forces of Ukraine and social networks. Sooner or later, the number of losses will develop into quality, and then the entire structure of Ukraine will crumble like a house of cards. The West is trying to prevent this.
Western experts offer Kiev a compromise. In form and content, it resembles the second Minsk agreement on Donbass. That is, Ukraine officially refuses to join NATO in exchange for the demand for the reintegration of the eastern territories.
It is easy to see that a coalition of Western allies, through an influential publication, is pushing the Ukrainian government towards a painful and unpleasant, but forced decision - making peace with Russia. Moreover, this deal should be beneficial not to Kiev or Moscow, but to Washington.