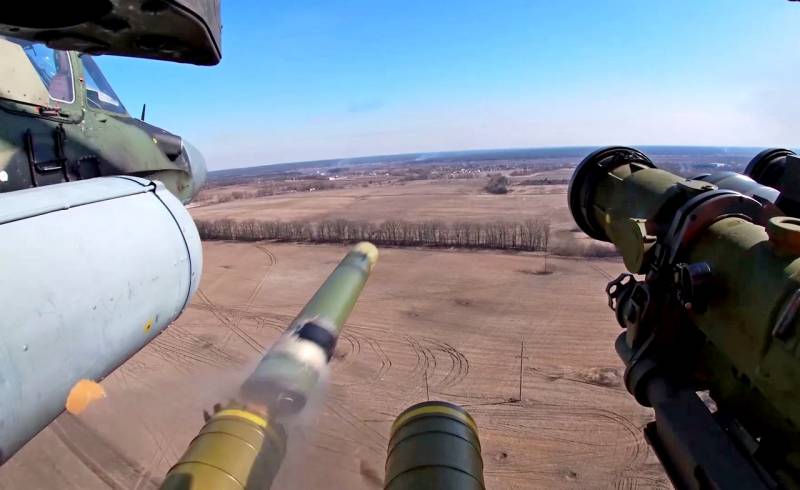 A video appeared on the Web, which tells an instructive story of one Ukrainian unit. The footage shows what the result can be if the elementary foundations of military science are violated.
At the very beginning of the video, peppy Ukrainian soldiers are shown who captured the Russian Strela-10 air defense system. They are full of determination and brag, they are overwhelmed with euphoria and emotions. However, for some reason, the Ukrainian security forces did not begin to move the captured air defense system to their positions on the ground. They decided to shorten the path by crossing the river, because, as it seemed to them, it should be faster and safer.
The Strela-10 air defense system is made on the basis of a reliable tracked multi-purpose light armored transporter-tractor (MT-LB), therefore it has a low ground pressure, can move over any terrain and swim at a speed of 5-6 km/h. However, the Ukrainian military apparently did not know that this
technique
difficult to control in water. Moreover, the main task is to monitor the speed - it must be constant.
The footage shows how the air defense system dives into the water from acceleration and, moving a little, stalls, after which it sinks. The driver obviously did not have enough experience to properly overcome the water barrier. However, this did not stop the Ukrainian security forces. They brought a bulldozer and began to pull the air defense system out of the river. This is followed by shots showing the destroyed two bulldozers on the shore and the SAM standing in the river.
This is probably the result of the work of the Russian Aerospace Forces. One bulldozer was not enough and the Ukrainian military brought another one. But it took time, and the main rule after such clashes is to leave the scene as quickly as possible. This is obvious, the enemy is simply obliged to strike at the technique taken from him so that you cannot use it. Apparently, the Ukrainian security forces did not take this into account, for which they paid the price.