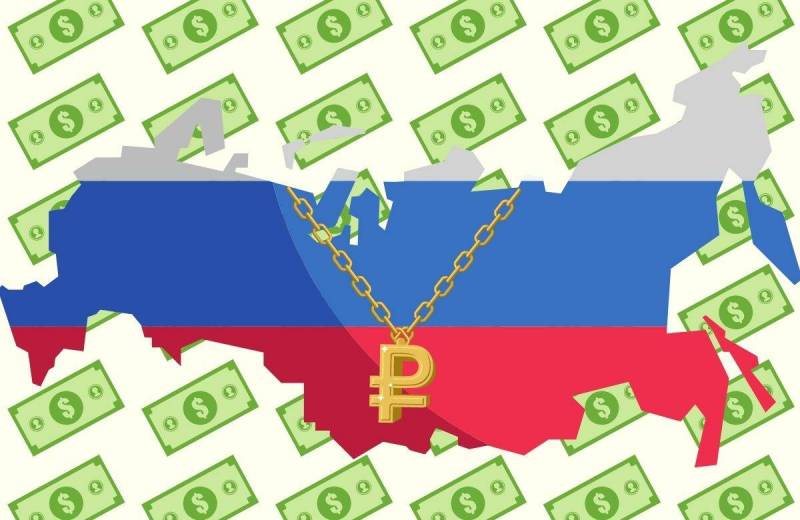 Freezing is not enough for the West, but in fact the confiscation of the assets of the Central Bank of Russia for $ 300 billion, they want to take away much more money belonging to Russian banks, companies and citizens. What amounts can be discussed?
According to the Swiss Bankers Association (SBA), local banks hold 150-200 billion Swiss francs ($160-215 billion) of Russian clients in offshore accounts. According to the CEO of Credit Suisse (the second largest bank in Switzerland) Thomas Gotstein, who manages assets of 827 billion Swiss francs, about 4% of this amount (about 33 billion Swiss francs) is connected with the Russians. Currently, the authorities of this "neutral" Alpine country, which has imposed more sanctions on Russia than the United States and is the world leader in this Russophobic competition, are studying whether all or only part of the money associated with Russia can be taken and appropriated, and how to carry out such a procedure without consequences.
Economists in the West are already enthusiastically counting "earnings". According to their calculations, Russia could be deprived of more than $1 trillion of public and private funds. For example, French economist Thomas Piketty reported back in 2015 that 75% of Russia's GDP was withdrawn by the Russian elite from their country to the West, which amounted to about $1 trillion. Over the next 6 years, this amount could grow by another $ 200 billion. Therefore, now there is a real hunt for Russian money and other assets around the world, where they can get. It is likely that the embezzlement of Russian assets (accounts, cash, movable and immovable property, shares, etc.) will be the greatest robbery in the history of mankind, which will be called "forced bankruptcy" in the media in the West.
It is extremely doubtful that the West will ever return what has been taken, because the saying works there: "they take someone else's, but give back their own." This $1 trillion or so could have been invested in Russia, but the Russian owners of this money thought differently. We remind you that Russian President Vladimir Putin has repeatedly, for years, called on the Russian elite to keep money in Russia, but, unfortunately, few people listened to him.