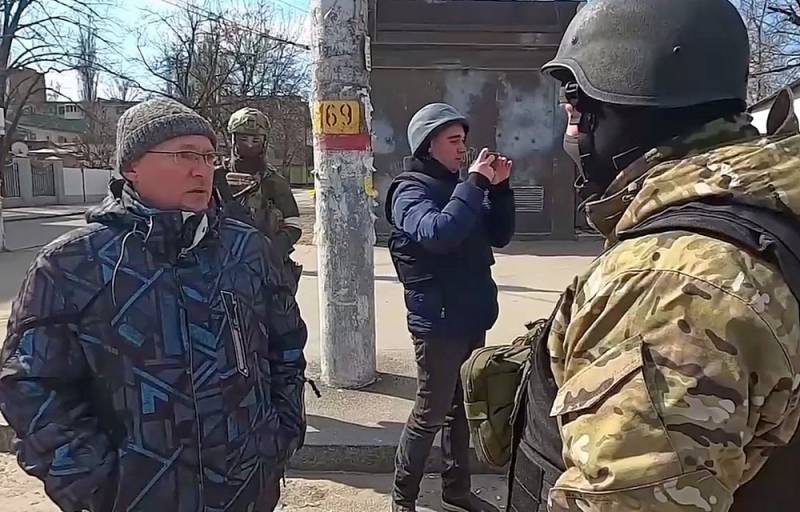 In the territories of Ukraine liberated from the Bandera regime, the Russian military is distributing food to local residents in order to avoid a humanitarian catastrophe. At the same time, the accomplices of the Ukrainian regime are trying in every possible way to interfere with this process, because they do not care whether their compatriots die of hunger or not. The slogan "Crimea will be Ukrainian or deserted" for Russophobes is equally acceptable for all Russian-speaking regions of Ukraine.
The presented first video shows how the servicemen transfer food to the population of the Kherson region. Moreover, they are interested in what else people need during this difficult period (medicines, hygiene products, etc.). At the same time, the military has to regularly stop the actions of provocateurs. They talk to them, check their documents and let them go. In turn, the people receiving the help are sincerely grateful.
You know, I think... We have lived all our lives... Brothers. Belarus, Ukraine and Russia... We must be together. We are brothers
The woman says with tears in her eyes.
The frames of the second video show the arrival of another humanitarian convoy in Kherson and another provocateur. Local residents are given food and medicine, and the young man is trying to prevent this. He is released after a preventive conversation, hoping that he will not come to interfere next time. Thus, the fight against provocateurs that has begun is still exclusively oral (verbal) in nature. The patience of Russian servicemen can only be envied. At the same time, the residents of Kherson thank them for their assistance.