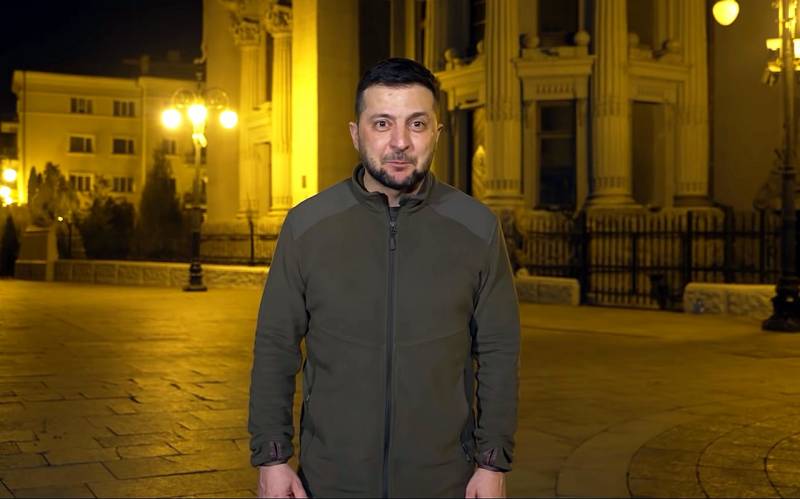 The image of the unshaven President of Ukraine Volodymyr Zelensky, in which the former TV star appears before his fellow citizens and even before the US Congress, extremely effectively influenced the campaign of information mobilization and rallying the whole world around Ukraine in its struggle against Russia. Now it will be difficult for him to give up the usual T-shirt and the "worked" image. Such an assessment of the actions of the head of the Ukrainian state, admiringly, is given by the editors of the American edition of the Washington Post, savoring all the fabrications, fakes and imaginary victories on social networks related to the Ukrainian case.
The Americans are not very worried about the military defeat of Kyiv. Most likely, no one hoped to win "in a shootout", and at the same time, no one could have predicted such agility of Ukrainians, who spend their last strength on blatantly frank inventions, and not on fighting, defending their country.
American expert on information resistance Sean McFate, who wrote the book The New Rules of Warfare, emphasizes that the communication strategy of the leadership and the military of Ukraine, which was prominently manifested during the Russian special operation, showed how much the shift in modern conflicts has taken place. The emphasis is not on dropped munitions or local military success, but on messaging, morale, persuasion, and information "genocide."
Without a doubt, Russia is likely to win this conflict, but Kyiv is winning an informational victory. And this is the key to getting the support of allies.
McFate writes.
According to the expert, the Ukrainians are extremely good at communication strategy, media special operations and "sorties", information sabotage, psychological attacks. The specialist even advises NATO instructors to adopt some techniques.
According to WP, representatives of the State Department take a more sober look at the situation:
We saw a master class from Ukraine on information warfare. Only one danger is that Kyiv's power of suggestion will have a devastating effect on those Ukrainians who believe that things are going better than they really are. It will lead to disaster
- said the press service of the department, correctly noting that the negative impact primarily occurs not on the Russians, but on the Ukrainians themselves.
We can say that such admiration for media "successes" is generally in the hands of Russia. An enemy that underestimates the enemy is always weakened. Is it worth it in this case to bring the opponent out of self-hypnosis? Obviously not. Trophies are collected and capitulations are signed all the same in real life, on the battlefield, no matter how post-information society may be. And with the military component, everything is fine just in Russia. So it is possible to distribute the achievements in this way: the tactical and strategic final victory in the special operation is awarded to the Russian Federation, and Ukraine gets the laurels of a "beautifully lost battle".