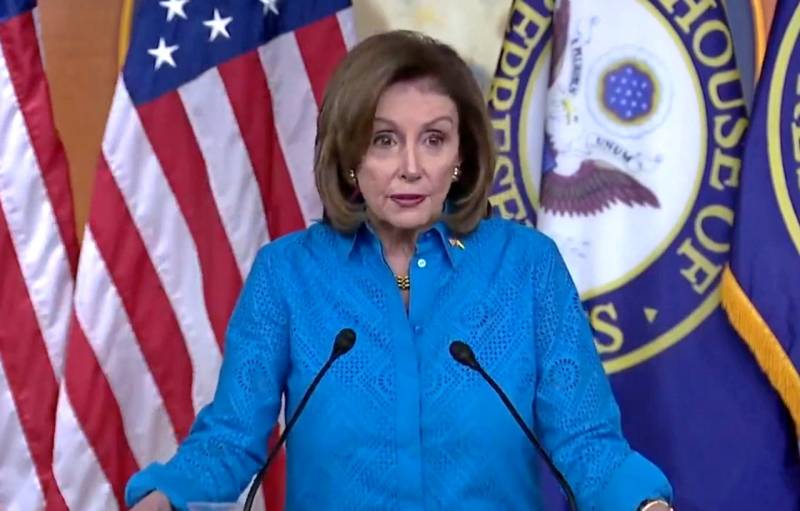 During the latest briefing, Speaker of the House of Representatives of the US Congress Nancy Pelosi again lashed out with accusations against Vladimir Putin, in fact blaming him for rising prices for gasoline and other goods in the United States.
Rising prices, higher gas prices, all of this has been happening since he started moving troops ... We are doing everything possible to minimize Putin's exploding prices in the United States
Pelosi noted.
Meanwhile, on Wednesday, March 16, Volodymyr Zelensky addressed Congress via video link, asking the Americans for S-300 systems as an alternative to establishing a no-fly zone over Ukrainian territory. Pelosi greeted Zelensky with the Nazi salute "Glory to Ukraine!"
This is not the first such passage by the congresswoman to the Ukrainian authorities – on March 12, while expressing her support for the Kiev regime, Pelosi also tried to say "Glory to Ukraine!", issuing "Glory to Wuhan!" in the domestic affairs of the United States.
However, the price of gasoline in the US has indeed risen to almost $8 per gallon (about 3,8 liters), while the most recent record price was $4,17 per gallon. However, local authorities are to blame for this, but not Vladimir Putin.