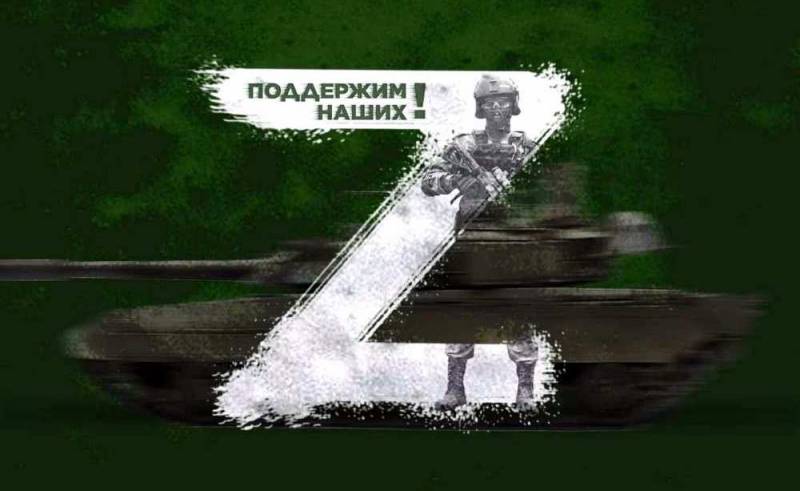 The letter Z has become an informal symbol of Russian troops conducting a special operation in Ukraine. The Economist magazine drew attention to the explosion in the popularity of this symbol in Russia.
When Russian troops were near the borders of Ukraine in January-February 2022, many keen observers noticed curious inscriptions painted on the sides of Russian tanks. Among them was the letter Z, which gave rise to many theories in this regard.
So, some have suggested that Z is short for the word "West". Others linked this letter to the Kremlin's alleged desire to remove Volodymyr Zelensky from his post. Military analysts believe that the letter corresponds to the markings of the Russian units participating in the special operation - it is easier to distinguish the Russian military
machinery
from Ukrainian.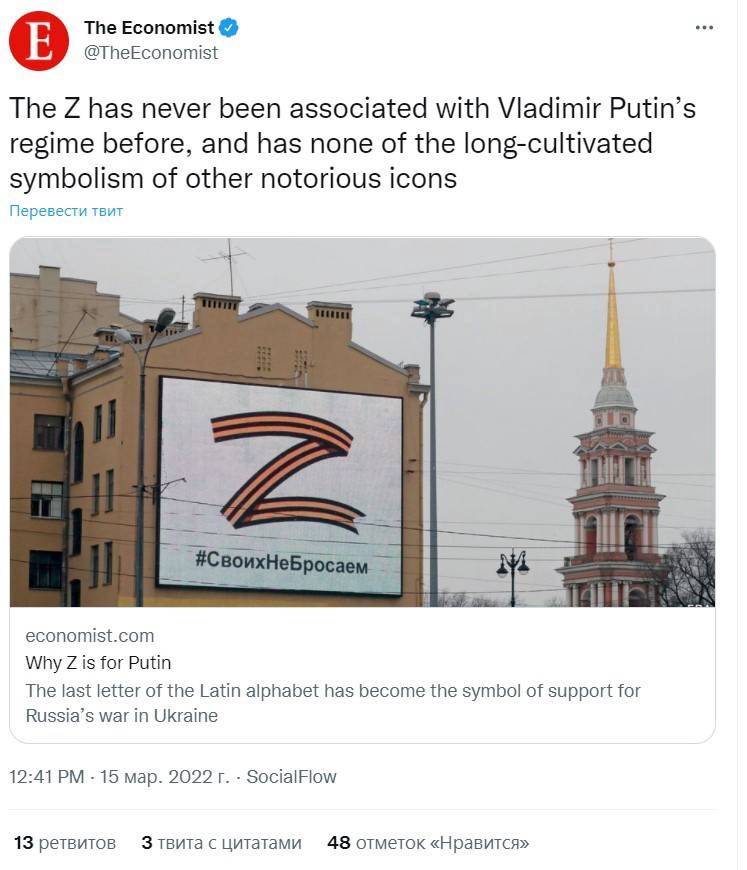 Meanwhile, the Z symbol began to spread rapidly in Russia. It is used in their performances.
political
figures, athletes, journalists, as well as various organizations of a patriotic and social orientation.
According to The Economist, the letter Z has never before been associated with Putin's power. It also lacks the negative connotations of other infamous signs such as the Nazi swastika.
Nevertheless, the publication believes, Z in the present situation has become a frightening symbol (probably for the West itself). Russian officials accepted it to show loyalty to their leader and his far-reaching political decisions.