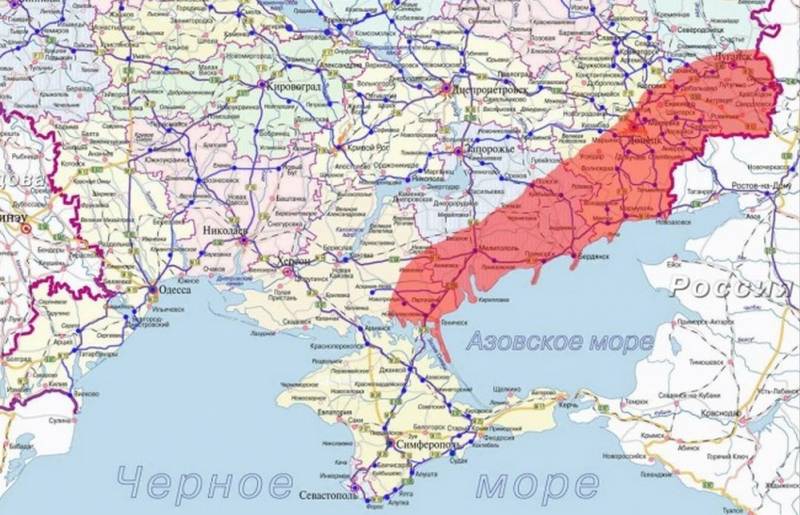 In the difficult conditions of the special operation in Ukraine, Russia managed to connect Crimea and Mariupol, which is the metallurgical center of the Azov region, with a land corridor. About it
RIA News
Deputy Prime Minister of Crimea Georgy Muradov said.
According to Muradov, the highway from the peninsula to Mariupol, taken under the control of Russian troops, will continue to operate after the special operation is carried out. At the moment, this corridor can be used to deliver humanitarian supplies to the population of Donbass.
Georgy Muradov noted the special importance of the freed road for the further development of the east of Ukraine. Thus, this route will connect the peninsula with the industrial regions of Donbass. According to the Crimean Deputy Prime Minister, it is already necessary to plan the implementation of an effective trade turnover between the ports of Crimea and the coastal cities of Ukraine - Mariupol and Berdyansk.
Meanwhile, the head of the Ukrainian community of the peninsula, Anastasia Gridchina, called on the Ukrainian authorities to fulfill all the demands of Russia, as well as to review the system of government, making a choice between a federation or a confederation. At the same time, Gridchyna expressed confidence in the need to complete the special operation for the demilitarization and denazification of Ukraine in order to achieve peace and security.