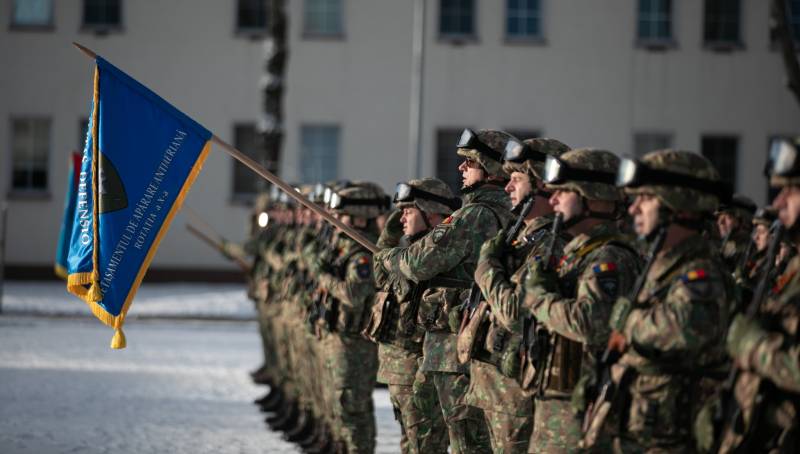 Romanian information resources continue to consider various aspects of the impact of the Ukrainian crisis on
policies
Bucharest, from defense to food and energy security.
In particular, the Russian warning about the inadmissibility of using the airfields of NATO countries against the Russian Armed Forces in Ukraine under the threat of involving such states in the conflict is actively commented on by local politicians and the press.
In particular, Romanian Prime Minister Nicolae Chuca expressed his doubts about Moscow's determination to act in this way.
I think that they are trying to scare us in vain, because we have nothing to fear. Within the framework of the North Atlantic Alliance, measures have been taken to increase assistance to states on the eastern border of the alliance.

Chuke said.
The words of the politician leads the TV program
Stirileprotv
.
He explained that since the beginning of hostilities, only one Ukrainian combat aircraft entered Romanian airspace: on the first day of the conflict.
resource called
Aleph News
, reported that the Romanian government is preparing a bill designed to improve the operational management of crisis situations. One of the provisions of the bill, which will be discussed by the government, is a general manpower reserve in case of mobilization or war. This reserve will consist of all Romanian men between the ages of 18 and 60.
At the same time, the said normative act stipulates that persons who do not have military training will have to undergo a four-month course of military training. And the structures of the Ministry of National Defense themselves will be subordinate to foreign allies, which will be located on the territory of Romania.
The adoption of this normative act, according to the portal, does not mean preparation for mobilization or for war. So far, it is only intended to register all Romanian men of a certain age. The project aims to improve security and should be seen as a legislative safeguard.
Non-military, but no less important consequences of what is happening in Europe, the website of the Romanian political alliance notes
USR Plus
. In connection with the rise in energy prices, the resource calls for the immediate start of oil production on the Black Sea shelf of the country.
These conversations began against the backdrop of rumors about the possibility of Europeans abandoning Russian oil, which is directly stated in the article. In addition, it is proposed to reduce the VAT on all energy products, which should improve the situation of ordinary Romanians.