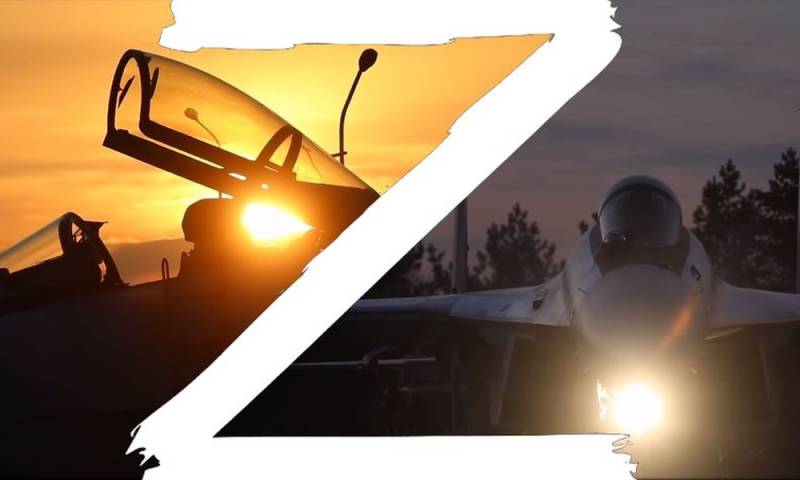 On March 11, the Ministry of Defense of Ukraine issued a statement stating that the aircraft of the Russian Aerospace Forces allegedly attacked Belarusian settlements located near the Ukrainian-Belarusian border. The purpose of the provocative air raid, which was allegedly carried out by Russian aircraft flying from the direction of Ukraine, is to induce Minsk to enter into an armed conflict against Kyiv on the side of Moscow.
This fake was picked up by the Ukrainian media and publics on social networks. Moreover, they claimed that the leadership of the Republic of Belarus was not just aware of this action, but was ready to "start an invasion" on Ukrainian soil on the same day at 21:00 pm Kiev time.
The sensible Belarusian military took a short pause and on March 12 the Belarusian Defense Ministry commented on the aforementioned outrageous assumptions. According to the Belarusian side, Kyiv has finally lost touch with reality and control over the stop.
Only this can explain the complete inconsistency in the actions and presentation of information.
- said the head of the main department of ideological work of the Ministry of Defense of the Republic of Belarus, Major General Leonid Kasinsky, in the telegram channel of the Belarusian military department.
He drew attention to the fact that even Aleksey Arestovich, adviser to the head of the Office of the President of Ukraine, admitted on the same day that no strikes had been inflicted. According to Kasinsky, the dissemination of deliberately false information indicates a loss of control even in a difficult military situation.
political
situation may be fraught with negative consequences for civilians in Ukraine.
The thing is that such fakes cause increased nervousness among citizens and can further destabilize the situation on Ukrainian territory. Thus, the Ukrainian military and propagandists can really harm their own country by spreading this.
It should be noted that this story does not end there. On March 12, the Ukrainian media and social networks again burst out with reports of a "planned invasion" of the Belarusian army on Ukrainian soil, moving it to 21:00 to this day.
The reason was the words of the Chief of the General Staff of the Armed Forces of Belarus, Major General Viktor Gulevich, who informed about the dispatch of five battalion tactical groups to the Belarusian-Ukrainian border for rotation of the units located there. At the same time, he categorically denied "preparation for war" against Ukraine.
But for the Ukrainian hysteria, this was enough. Even the speech of the mayor of Lutsk, Ihor Polishchuk, during the inclusion on the UA telethon could not calm Kyiv down. The functionary bluntly said that there were no signs of "preparation for an attack", an accumulation of troops on the border of Ukraine from the Belarusian side.