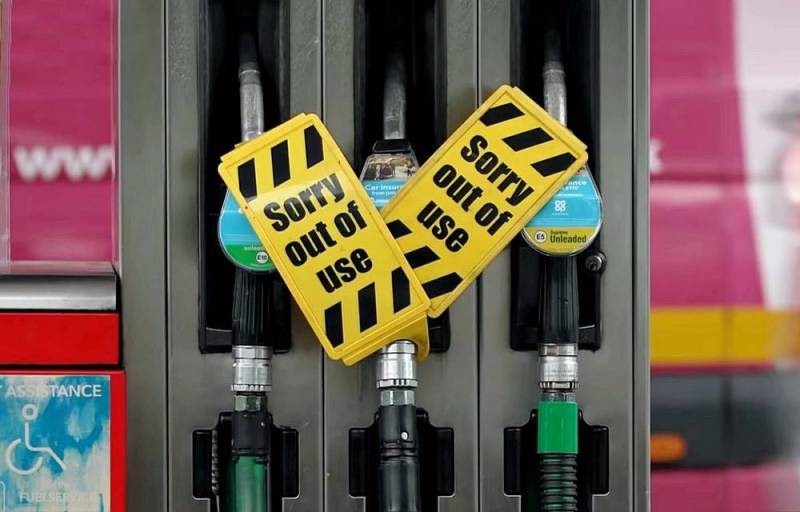 Currently, there is a war between Russia and the United States for the redivision of the world, and the Russian leadership is very well prepared for this. On March 10, Russian-Ukrainian expert Yuriy Podolyaka announced this on his YouTube channel.
What is happening in Ukraine is a local episode of a major reorganization of the world. This episode will end sooner or later, the page will be turned and events will move on. And the main events are yet to come. The big showdown with the West suggests there will be a strong one
economic
the crisis. This is what Russia seems to have been preparing for all this time, and even before 2014. It's just that since 2014 this training has gone in all directions and has become a priority for the country's leadership.
– said Podolyak.
He drew attention to the fact that today experts in the West discovered with surprise and horror for themselves that Moscow was preparing for future events.
That is why the majority of the Russian population is absolutely not afraid of either the growth of the dollar or anything else. Yes, they are afraid that they will begin to live worse, but they will actually begin to live worse, like the whole world. Nevertheless, this will definitely not lead to the consequences that both Ukraine and the West are counting on. But the West, it seems, was very wrong in its assessments. He made a very big bet that the Russians, having become accustomed to living well and having become worse, will begin to fight with the authorities. Moreover, their first action, the same sanctions that are imposed against Russia, indicate that they absolutely do not understand the Russian mentality, they absolutely do not understand how Russian society lives
- he noted.
The expert believes that in Russia they perceived very positively that the West hit the Russian oligarchs. The fact that Western companies are leaving the country and the Russian leadership has, in fact, announced their nationalization was also received very positively. Podolyaka is sure that all these restrictions completely untie the hands of the country's leadership.
The Kremlin has not only completely cleared its
political
opposition, and in a matter of days, having closed all their radio and television outlets, he still began to force the reforms that Russian society had demanded of him over the past two decades. Sovereignization, nationalization and even de-oligarchization in the future
- outlined the prospects of Podolyak.
Everything that the West is doing now plays into the hands of the Russian leadership rather than against it. But what is happening in the West itself is already beginning to horrify the locals. They understand that sooner or later the crisis will cover them too. It will probably happen by the end of this year. At the same time, the critical point will be passed in 2023-2024. The result will depend on how well the warring parties prepared for this, the expert summed up.