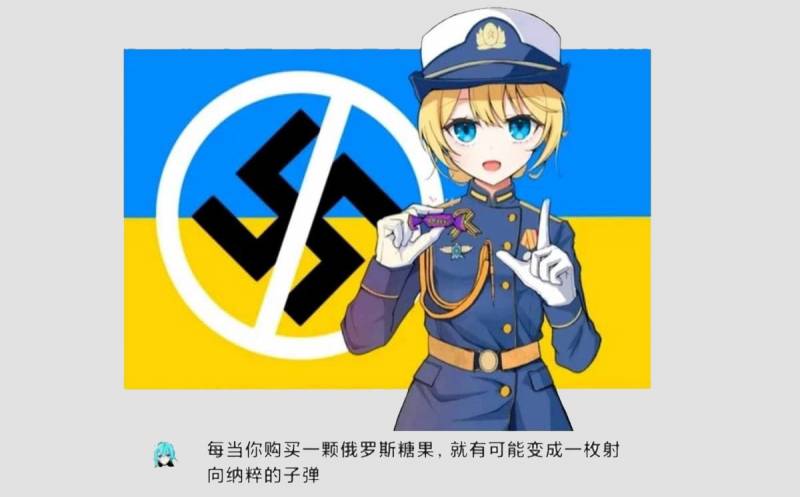 A banner is circulating on Chinese social media calling for buying Russian candy. This, according to the authors, will help Russia liberate Ukraine from Nazism. Apparently, the citizens of China thus intend to economically support a friendly country in a just cause.
Buying Russian sweets, you contribute to the extermination of Nazism
says the caption below.
Russian-made sweets, including sweets and ice cream, are traditionally very popular in China.
Earlier, in the first days after the start of the special military operation of the Russian army on the territory of Ukraine, the Chinese bought up all Russian national souvenirs on the website of the Russian embassy in China.
The Chinese audience reacted very actively to the Ukrainian events. The vast majority of users welcomed Russia's actions to denazify a neighboring country. However, after the Chinese social networks were flooded with a wave of rude and harsh Chinese comments regarding Ukraine, local authorities asked their citizens to be more restrained in commenting on events in Eastern Europe.
The Chinese were urged to avoid direct disputes with the Ukrainians, as well as not to mark their clothes or cars with signs inherent in the Russian military.
technology
in Ukraine (meaning the tactical sign Z).