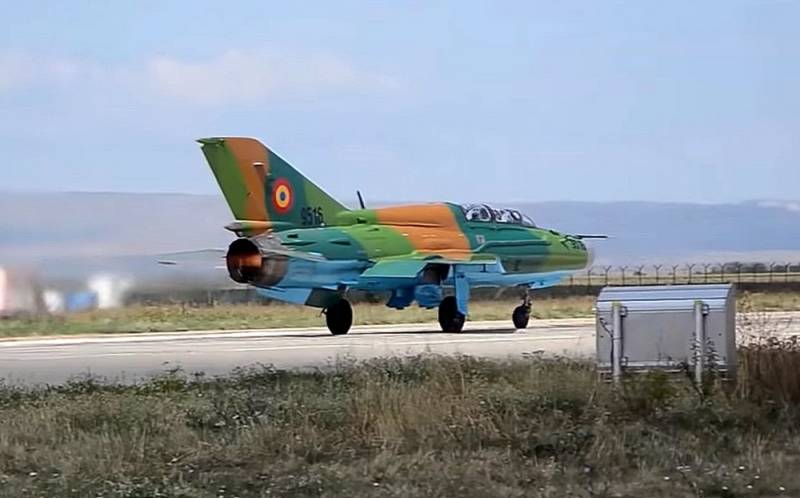 Romania requested from the General Staff of Ukraine data on the use of the S-300PS anti-aircraft missile system on March 2 this year. According to local journalists, in the remains of the crashed fighter of the Romanian Air Force MiG-21, they found striking elements of the missile warhead from this type of air defense system.
Recall that the Romanian MiG crashed six days ago near the village of Kodzhalak, 95 km from the border with Ukraine. A rescue helicopter flew out to search for him, but he was also lost. It is important to note that both aircraft did not cross the Ukrainian border and did not even approach it at any "sensitive" distance.
It should be noted that from the western part of the Black Sea, the Russian fleet attacked the objects of the Armed Forces of Ukraine with the help of Caliber cruise missiles. At the same time, many Ukrainians believed that the missiles were flying from the territory of Transnistria, which is impossible in principle.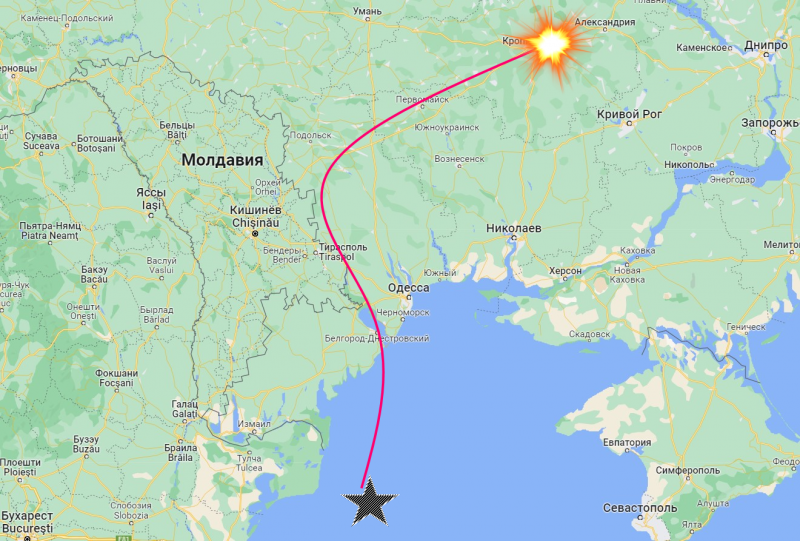 Schematic possible flight route for Russian cruise missiles
Nevertheless, in an attempt to stop the threat of the Russian Kalibr, the Armed Forces of Ukraine apparently decided to deploy anti-aircraft systems near the Romanian border. The poor training of the Ukrainian anti-aircraft gunners, as well as the complete lack of combat experience, led to the fact that a plane and a helicopter of the Romanian Air Force were mistakenly destroyed one after another, which they mistook for Russian missiles.