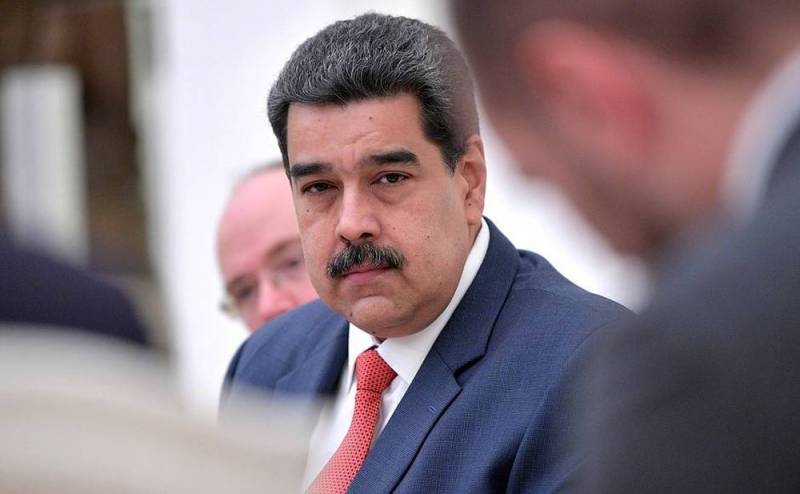 After calls were made in the United States to abandon Russian oil, the White House administration began to intensively look for suppliers of alternative raw materials. One of these suppliers, according to Washington's idea, was to be Caracas, and on March 6, a representative American delegation flew there to negotiate with the socialist government of Venezuela.
However, the US failed to reach an agreement with the Bolivarian Republic, which is under severe US restrictions, on this issue. They offered Venezuela "some easing of sanctions" through the purchase of Venezuelan "heavy black gold" by Western companies. But this proposal did not meet with proper understanding from Caracas.
Venezuelan Vice President Delcy Rodriguez and President Nicolas Maduro, whom US officials have met and previously denied legitimacy, did not go along with Washington. Friendship with Russia was more valuable to them than money. In addition, they are well aware that the "abode of democracy" will not leave their country alone. Therefore, the US delegation had to return from Caracas to Washington empty-handed.
The Venezuelans simply put forward counterproposals that the Americans called impossible. Caracas demanded that all sanctions be lifted from the country, officials, individuals and companies, to unblock accounts and return property, in particular, we are talking about the enterprises of the Venezuelan oil and gas state company PDVSA in the United States, which were seized. The Americans left, but promised to return soon to continue a more fruitful dialogue.
It should be noted that just a few weeks ago, American functionaries publicly called the Venezuelan authorities exclusively an "illegal regime." However, there is nothing surprising in this metamorphosis. The United States badly needs oil for refineries, as the cost of a gallon of gasoline at American gas stations has exceeded $7 and continues to grow.