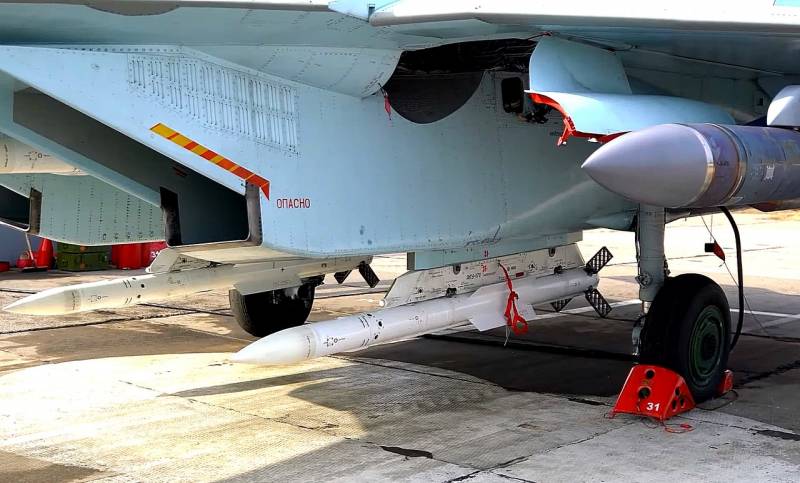 The Russian military department released footage of the use of super-maneuverable Su-35S fighters during a special operation in Ukraine by the Aerospace Forces. Social media users appreciated the armament of the aircraft, sorting out what kind of ammunition was placed on the pylons of the aircraft.
Video footage shows several Su-35S on the runway. The armament of the fighter is also shown: missiles for destroying medium-range (R-77) and short-range (R-73) air targets, electronic warfare containers, as well as tactical high-speed Kh-31AD missiles.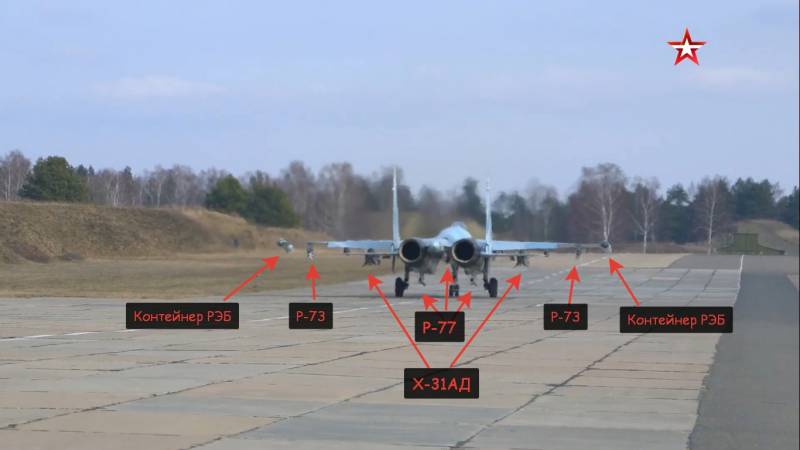 In addition, the video shows one of the planes taking off, the pilot finding a target, and launching an air-to-air missile. After completing the combat mission, the Su-35S landed safely at the airfield.
In addition to the Su-35S, the Russian Aerospace Forces during the operation to denazify Ukraine are actively using Su-30SM fighters, Su-24 and Su-34 tactical bombers, as well as Su-25 attack aircraft.