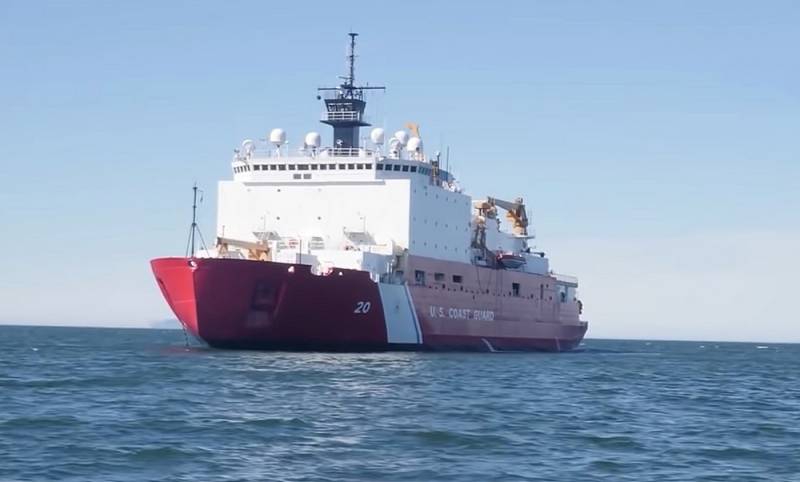 On February 24, a naming ceremony for the first new icebreaker in 45 years was held in the United States. It is worth noting that this event in some American media has already been called the completion of the construction of the ship.
However, in reality, the States have not even really begun to design their combat icebreaker, which theoretically should put an end to Russian dominance in the Arctic. He was only given the big name "Polar sentry" and placed high hopes on the future ship.
Now there are only two icebreakers in the USA, which, to put it mildly, are not in the best shape. Nevertheless, the aforementioned "Polar sentry" will someday be built, and our country must prepare for this.
However, unlike the "Western partners", Russia took up the development of its Arctic fleet much earlier. In particular, today, in addition to the world's largest fleet of "peaceful" icebreakers, we also have a warship of this class.
The Project 21180 icebreaker Ilya Muromets has been serving in the Northern Fleet for 5 years. At the same time, it is a fairly compact vessel, which allows it to operate in shallow water areas.
At the same time, the ship can be armed with a 30-mm artillery mount, as well as take on board a K-32 or K-27 helicopter.
But that's not all. Right now, the second combat icebreaker of the modernized Evpatiy Kolovrat project is being completed. It will be tested this year.
Finally, in 2022, mooring trials of the new project 23550 universal patrol ship Ivan Papay will start. It is noticeably larger than the aforementioned vessels and is capable of breaking ice up to 1,7 meters thick.
Regarding armament, the ship will receive a 76-mm artillery mount, Igla MANPADS, Kord machine-gun mounts and launchers of the Kalibr-K or Uran complex. In addition, it has a platform for K-27 or K-226 helicopters, as well as UAVs.
Importantly, 2 more such icebreakers are under construction. At the same time, a contract has already been signed for the creation of the fourth vessel of this project.