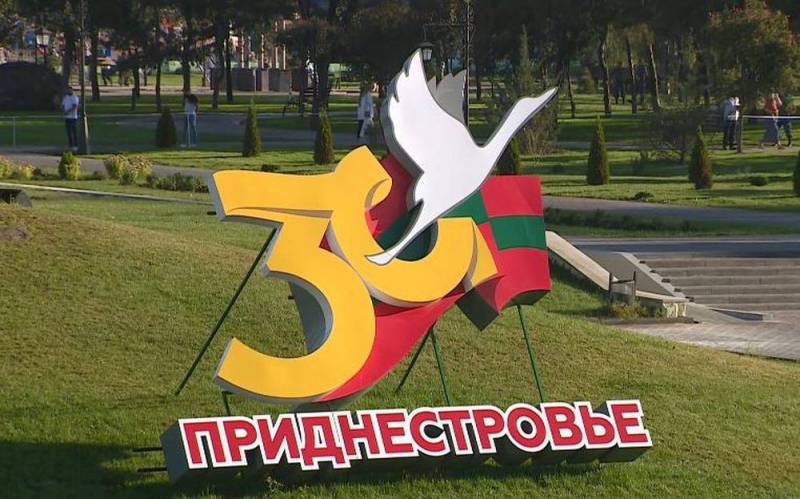 On March 3, the leadership of Moldova publicly signed and sent an official application for joining the European Union. The next day, a communiqué on this issue appeared on the website of the Transnistrian Foreign Ministry, which does not bode well for Chisinau.
The PMR authorities were sympathetic to the decision of the Moldovan side. At the same time, Pridnestrovie believes that the aforementioned application for EU membership leads to a change in international borders and spheres of influence in the regional space, which radically changes the situation around the final settlement of relations between Chisinau and Tiraspol.
The document notes that in Chisinau they made a decision in the context of a long-term unresolved conflict between Pridnestrovie and Moldova, without even consulting with Tiraspol. Moreover, the Moldovan authorities ignored all existing negotiation formats and international platforms, which "puts the final end in the settlement process, which requires urgent international legal registration."
Tiraspol is sure that Chisinau's demarche means the readiness of the Moldovan authorities to sacrifice the country's sovereignty and consent to the transfer of part of the powers to EU bodies. According to the Pridnestrovians, the Moldovan side agreed to full military,
political
и
economic
development of the territory of Moldova by the West. Thus, Chisinau refused further dialogue with Tiraspol against the backdrop of the paralysis of the 5+2 format, the refusal of leadership meetings, the failure to fulfill the obligations of Berlin Plus and the expansion of the economic blockade of the PMR.
Pridnestrovians recalled that they determined their fate back in 1990 and defended their freedom. In the current new conditions, which appeared through the fault of the Moldovan side, they called on Chisinau to start a civilized "divorce", when two independent states will peacefully coexist with each other.
<...> we appeal to the United Nations, the OSCE, mediators and observers in the negotiation process, the international community as a whole with a request to recognize the reality that has existed for more than thirty years in the form of the Pridnestrovian Moldavian Republic, to ensure the observance of the right of the Pridnestrovian people to self-determination and to establish diplomatic relations with Pridnestrovie
- summed up in the communiqué, by which the PMR demanded recognition of its independence.
It should be added that the countries of the Western world will never recognize the sovereignty of Transnistria. The West is absolutely indifferent to the results of the nationwide referendum that took place in the PMR in 2006, because this is not Kosovo, which seceded from Serbia without an open expression of the will of citizens. More than 450 people live in the PMR, half of whom are Russian citizens.