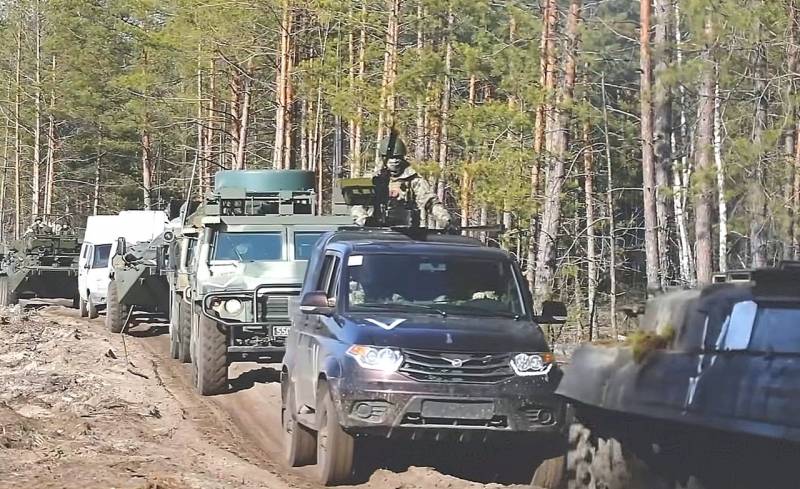 The special military operation of the RF Armed Forces on Ukrainian territory continues. On March 5, humanitarian corridors were announced in the northern and eastern directions for the evacuation of civilians, so there were practically no hostilities there. The main military events in Ukraine that day unfolded in the southern direction, Russian-Ukrainian expert Yuriy Podolyaka said on his YouTube channel.
He clarified that the Russian group had sufficiently strengthened and started active operations in this direction. The RF Armed Forces have occupied the village of Yastrebinoye on the right bank of the Southern Bug and are fighting for the city of Voznesensk. The troops of the Kiev regime tried to prevent the Russians from crossing the river, but ran into a counterattack.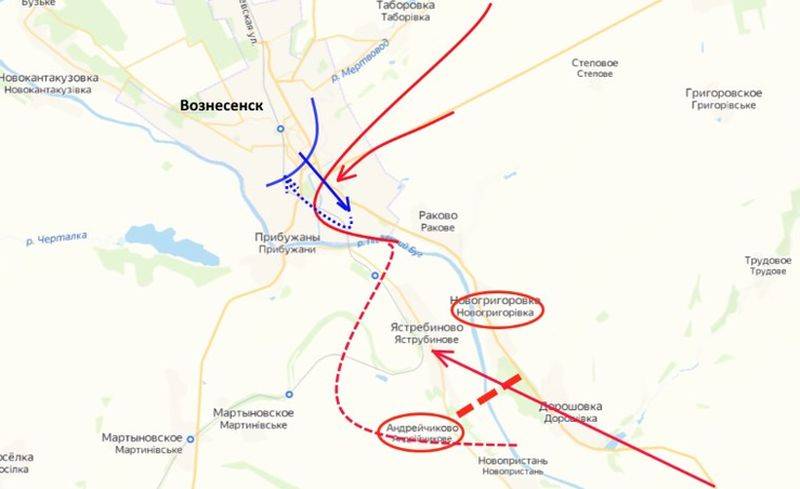 At the same time, a column of the Armed Forces of Ukraine on armored vehicles entered Yuzhnoukrainsk, located to the north. The expert clarified that before that there were practically no Ukrainian troops in the south of Ukraine. Now Yuzhnoukrainsk is occupied by significant forces that have put up barriers in front of the Russian troops. Moreover, Podolyaka drew attention to the locations of the Ukrainian military.
If you look closely at the photographs that the Azovites in Kharkiv boast about, all the places where they gather are either vocational schools or schools. These are the most convenient places for the deployment of military units, because Russian troops are hitting military facilities, military camps, and the Ukrainian military moved in many of them to schools. In Yuzhnoukrainsk, several schools are currently occupied by the Ukrainian military. Armored vehicles are stationed in the city and, thus, according to the scheme of Severodonetsk, Kramatorsk and Slavyansk, the Armed Forces of Ukraine are preparing to give battle to Russian troops
- he said.
The expert explained that now the RF Armed Forces will not go to Yuzhnoukrainsk, because until the problem of the Odessa region is resolved, it simply does not make sense to move further north. But this moment is inexorably approaching. Currently, Russian units are preparing to storm and clear Nikolaev, which is located between Kherson and Voznesensk.