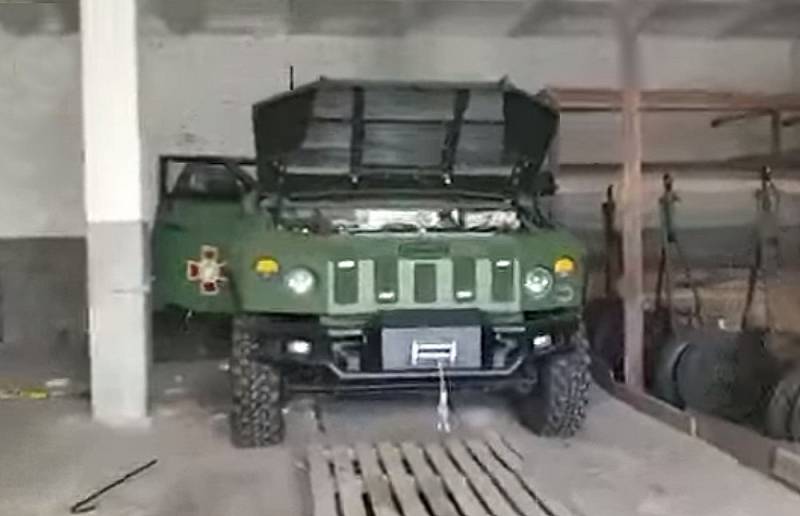 On March 3, the head of Chechnya, Ramzan Kadyrov, said on his Telegram channel that under the command of Hussein Mezhidov, the 249th separate special motorized battalion "South" of the 46th separate operational brigade of the Russian Guard continues to develop successes in offensive operations against Bandera in Ukraine. He published a video in which the mentioned special forces commander informed about the capture of the Nazi base and boasted of trophies.
Majidov noted on the footage that a battalion of radicals was defeated, the base of an entire brigade was captured, and 2,5 thousand militants cowardly fled without putting up resistance. A large number of weapons, ammunition, equipment and
equipment
. Including 7 tanks, 12 armored personnel carriers, AFVs, various artillery mounts and other weapons systems.
In addition, Kadyrov pointed out that Magomed Tushaev, commander of the 141st special motorized regiment of the NG RF troops, and Anzor Bisaev, commander of the Akhmat-Grozny OMON of the RF SVNG for the Chechen Republic, are demonstrating special courage and bravery on the front line on the territory of Ukraine. Then I added another video to the post.
The head of Chechnya also made a statement about the reward.
A reward is announced for the heads of the commanders of Ukrainian nationalists: Bandera, "Azov", Dudayev's battalion of shaitans. I say this not as an official, but as a volunteer on behalf of the patriots of Russia, the same volunteers who have financial capabilities and who have expressed a desire to pay 500 thousand dollars for the head of each commander
- he said.
Thus, the presented videos prove that all of these Chechen commanders are alive. Consequently, all the information disseminated by the Ukrainian side about their death is a fake.