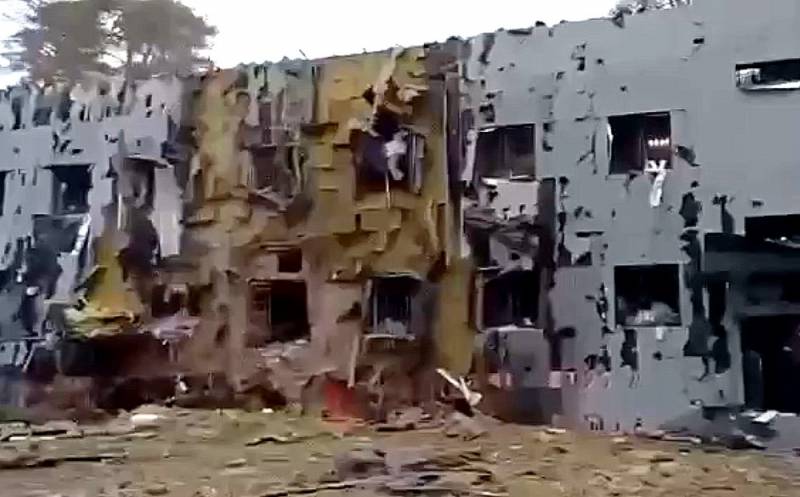 The Russian army continues to effectively use its high-precision weapons. Judging by the published Ukrainian military footage, this time the target was a special forces training base of the Main Directorate of Intelligence (GUR) of the Ministry of Defense of Ukraine near Kiev.
As the author of the video comments (we had to remove the sound due to the presence of profanity), two rockets flew at the object. One of them entered the building and practically demolished all the internal walls, the second hit hit the area in front of the building and left a crater 2 meters in diameter.
The second floor is no more, it's better not to go there
- says the Ukrainian military.
In turn, the General Staff of the Armed Forces of Ukraine stated that Russian long-range bombers Tu-22M3 began to work on the territory of Ukraine, using air-to-surface missiles and destroying military facilities. It is possible that the plans to modernize the on-board equipment of the aircraft, which were announced 5 years ago, were put into practice, and now the Tu-22M3 are capable of using Kh-555 and Kh-101 missiles.
It is also reported that on the night of March 2, the location of the 95th Airmobile Division of the Armed Forces of Ukraine in Zhitomir was hit.