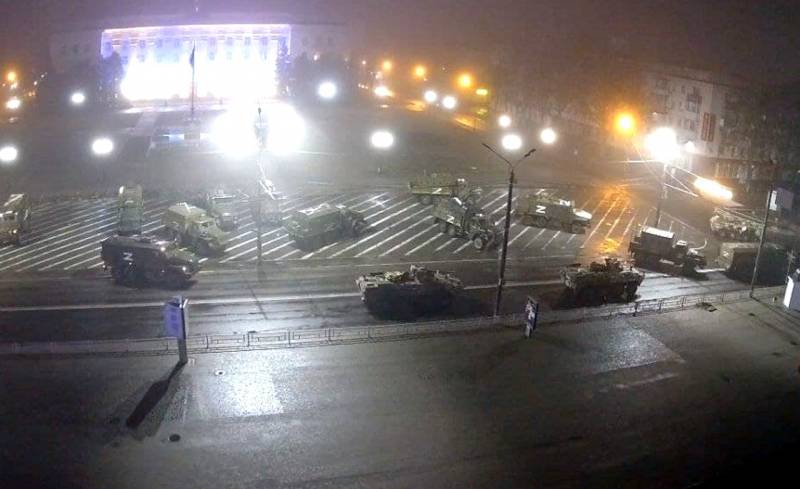 Russian military on the central square of Kherson
Russian units entered Kherson. According to telegram channels, there is a Russian military station in the center of the city.
technique
. The head of Kherson, Igor Kolykhaev, confirmed the information that Russia had established control over the railway station and river port and other important facilities. In fact, the city is under the control of the Russian army. At the same time, local authorities continue to function in order to ensure the life of the city.
Meanwhile, according to AFP, Russian troops landed in Kharkiv. According to a number of media reports, at the moment there are battles for the Military Clinical Center of the Northern Region. Our military are fixed in positions near the military hospital.
Also, the aviation of the Russian Aerospace Forces managed to destroy the ammunition depot of the Armed Forces of Ukraine near Kharkov.
Meanwhile, it is reported that the Azov city of Mariupol is completely surrounded. On the outskirts of it are fighting. The forces of the DPR approached from the east, and the Russian army came from the west. An operation began to denazify the settlement, where the militants of the Azov battalion settled.