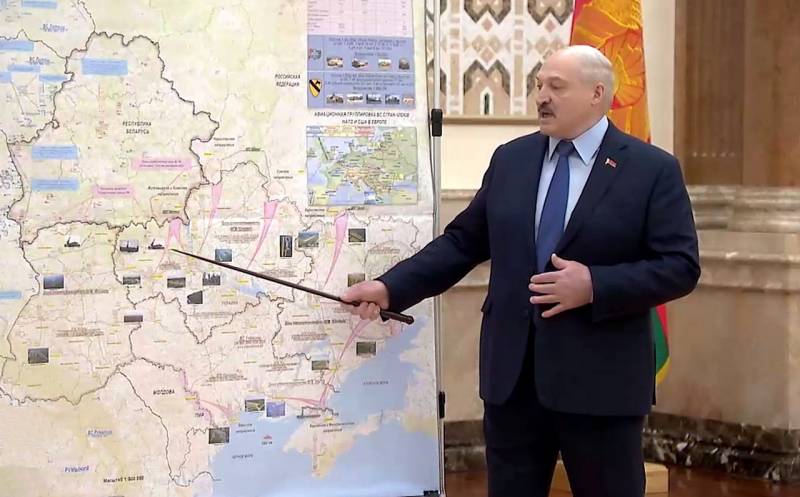 On March 1, President of Belarus Alexander Lukashenko held a meeting with members of the Security Council of the republic. During the meeting, the Belarusian leader spoke about the special denazification operation launched by Russia in Ukraine.
In particular, Lukashenka accused Kyiv of planning a strike against Russian troops that were concentrating on the border. Referring to intelligence data, the President of Belarus said that the Armed Forces of Ukraine had driven missile and anti-aircraft systems into the border areas and were ready to attack.
At the meeting, Alexander Lukashenko showed a map of the Russian operation in Ukraine, where the arrows showed the direction of the strike of the Russian Armed Forces. They coincide with the directions of advancement of the units of the Russian army today, with the exception of only one moment.
At the bottom, two small arrows show the landing of an amphibious assault on the coast of Odessa with a further rush to Transnistria. In fact, this has not happened, at least not yet. At the moment, the Russian military is advancing towards Odessa, passing Nikolaev, which, apparently, will be surrounded in the near future.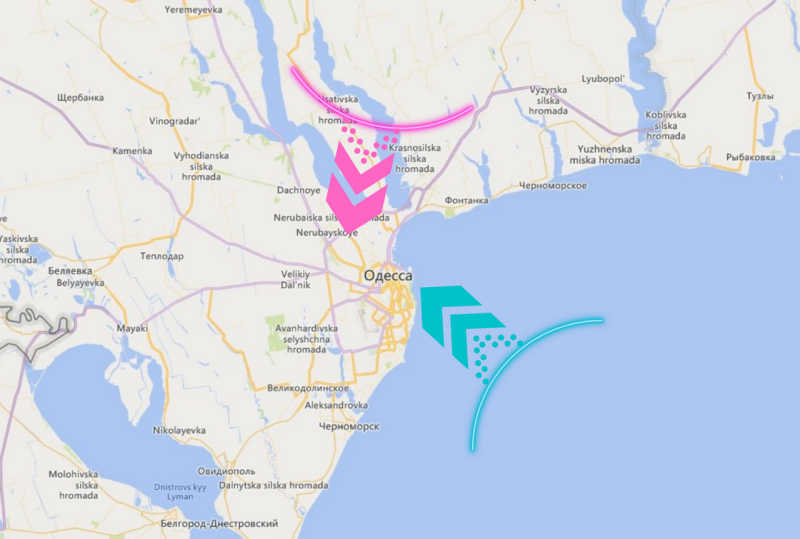 It is possible that when units of the RF Armed Forces approach the hero city of Odessa from the northwest, troops will land on the shore, thereby squeezing the Nazis who have settled there from both sides.
Western Ukraine will remain "for a snack." When all regions of Ukraine are taken under control, Russian forces will advance in the direction of Lvov. The most fierce resistance of the Nazis is expected there.