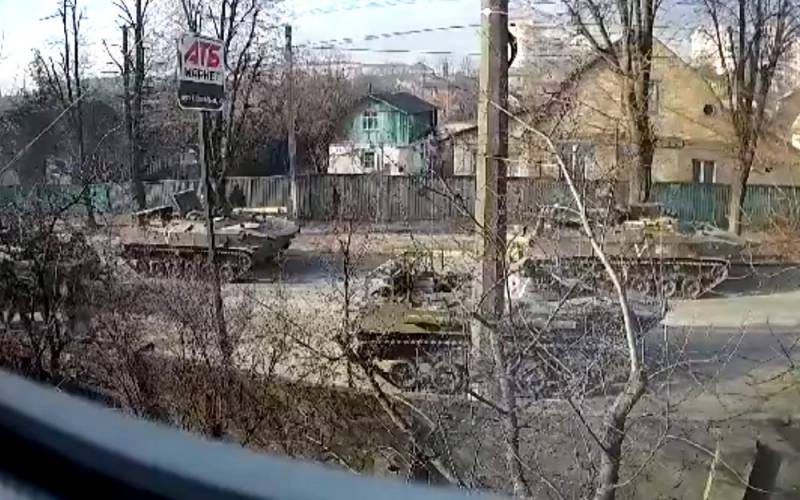 In the suburbs of Kyiv, there is an operation of the Russian army to encircle the Ukrainian capital. On February 25, units of the Airborne Forces began to arrive to help the Russian landing in Gostomel, which landed near the Belarusian Gomel and made a forced march through the exclusion zone of the Chernobyl nuclear power plant, simultaneously taking a dangerous object under their control.
Russian servicemen have now broken through the defenses of the Armed Forces of Ukraine south of Gostomel and are heading towards Kyiv from the northwest. Eyewitnesses, residents of the small town of Bucha near Kiev, filmed the actions of Russian airborne fighters, who are slowly advancing along with infantry fighting vehicles, without interfering with the lives of the townspeople.
At the same time, the Russian military are forced to comb the streets of Ukrainian cities, since the militants of the territorial defense and nationalist formations within the Armed Forces of Ukraine pose a danger to the civilian population, placing
machinery
in the courtyards of schools, kindergartens, thereby endangering the lives of ordinary Ukrainians.