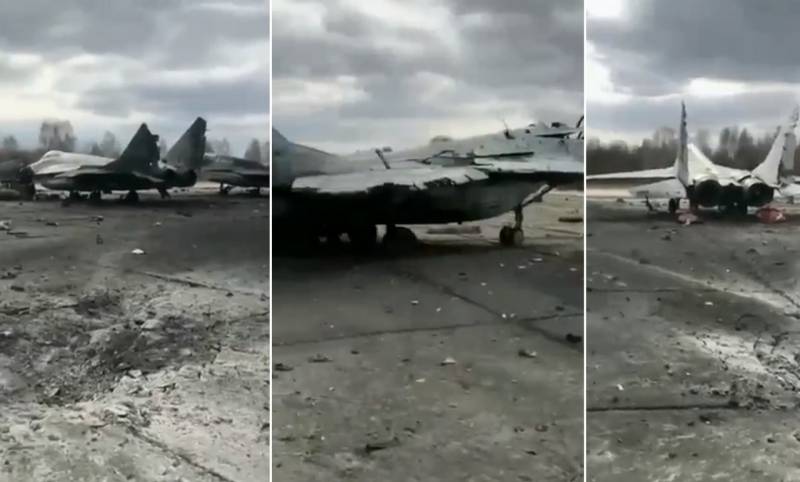 As a result of a missile attack on the air base in Ivano-Frankivsk, at least seven units of MiG-29 fighters of the Air Force of the Armed Forces of Ukraine were destroyed. It is noted that the Kalibr missile, launched from the Black Sea, hit the airfield.
The consequences of the strike were shown by the military personnel of the Armed Forces of Ukraine who arrived at the scene. A deep mark is clearly visible in the center of the aircraft parking lot.
In 2017, the Ukrainian Air Force had approximately 37 MiG-29 fighters. At the same time, less than half were in airworthiness. Based on this, the simultaneous loss of seven combat vehicles will significantly affect the combat capability of the Ukrainian Air Force.
Recall that since February 24, the Armed Forces of the Russian Federation have been conducting a special operation to denazify and demilitarize the Kiev regime. The Russian army is developing success in the southern, eastern and northern directions.