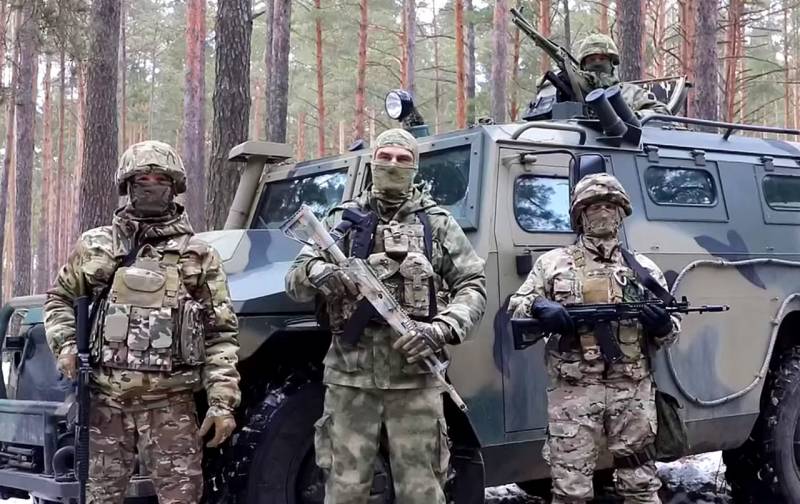 A video of the appeal of Russian special forces soldiers to the Armed Forces of Ukraine has been published on the Web. An armed man in a balaclava against the backdrop of a military armored car "Tiger" tried to open the eyes of the Ukrainian military to the real state of affairs.
I am addressing the Ukrainian servicemen. We are not Americans and we do not bring you democracy. If you have it, then we will not touch it. Ukraine remains Ukrainian. In the near future, we will remove the power of the regime that sells you to foreigners. Don't waste your lives for this rot, save them for your country and your loved ones. Don't touch us and we won't touch you. Worse than your current government can no longer be
the commando said.
The military pointed out the inadmissibility of the presence of NATO on the territory of Ukraine, and also called on the Ukrainian army not to perceive the Russians as enemies.
Calling Russia an enemy and inviting NATO here, they left us no choice. We are not enemies. A little more and you will see it
- Briefly and clearly said a special forces soldier.