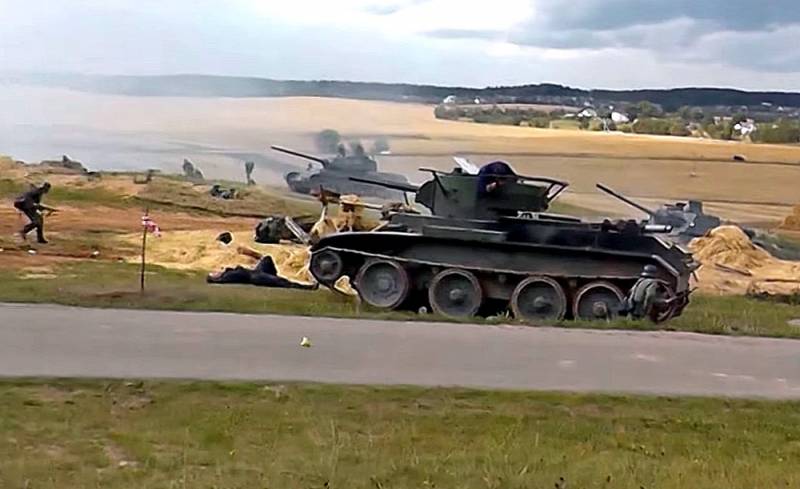 There is a frankly outrageous behavior of Western media and social networks at the moment. They began to cover the situation in Ukraine in a peculiar way through the prism of historical reconstructions, accompanying publications with appropriate frames or pictures, but passing them off as what they want.
Terrible conflict between Russia and Ukraine. See how people die running away...
– wrote one of the bloggers.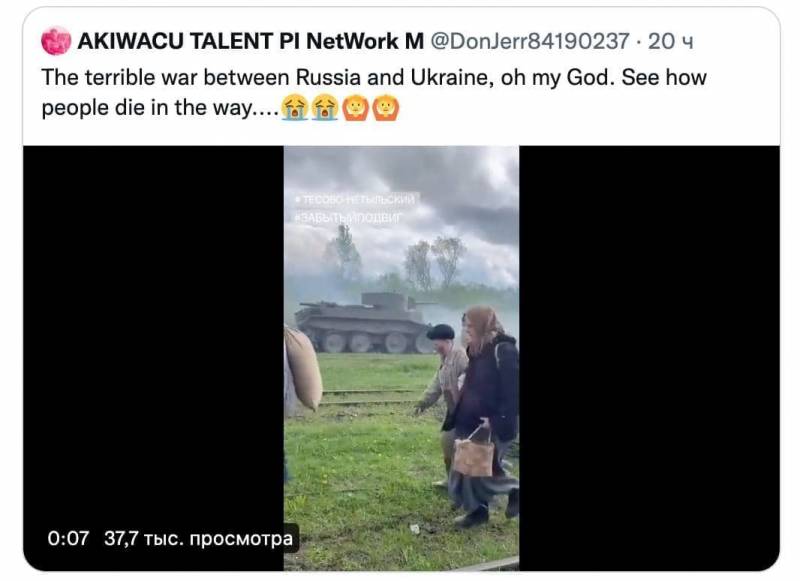 At the same time, an excerpt from the video is presented as if the civilians of Ukraine are fleeing, fleeing from the advancing Russian army.
Why such a thing is published is easy to understand. The West is trying to present Russia as an "aggressive monster" and an "evil empire" with many years of "historical traditions". Now Russophobes have the opportunity to promote themselves on the topic of conducting a special military operation of the RF Armed Forces to denazify and demilitarize Ukrainian territory, which has turned into Anti-Russia.
Note that the above video actually shows an episode of the Great Patriotic War, when the Third Reich attacked the USSR in 1941. However, propagandists do not care about the historical truth and the prerequisites for conducting a special operation in a country whose leadership worships Nazi criminals. They frankly did not notice the shelling of the republics of Donbass for eight years. The main thing is to blame Moscow for something, everything else is secondary.