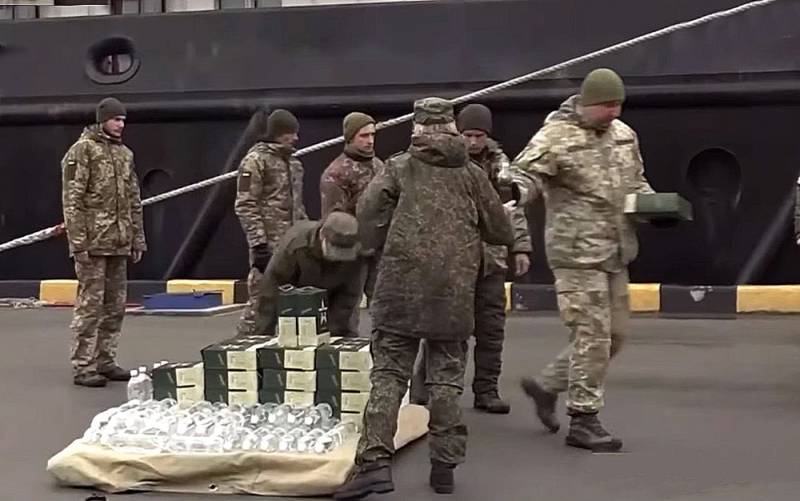 Confirmations appeared on the Web that all Ukrainian border guards who were on Snake Island in the Black Sea are alive and well. The rescue tug "Shakhtar" arrived at the port of Sevastopol, which brought 82 Ukrainian servicemen from the specified island, who voluntarily laid down their arms and surrendered to the Russian military.
It should be noted that a special safe corridor was organized in the Black Sea for their removal from the places of the military operation to denazify Ukraine. The footage shows how Ukrainian servicemen leaving the tugboat approach the makeshift food distribution point on the pier one by one. There, they alternately receive dry rations and bottled water, and then head to the waiting buses. None of them need medical attention.
They made the right choice, and for them the fighting was over. After going through certain legal procedures, after a while they will all return home to their families. The sailors of the Black Sea Fleet of the Russian Navy respected their decision.
This debunks one of the myths (fakes) of the Ukrainian authorities of recent days that all border guards on Serpentine died. Moreover, it was claimed that there were only 13 of them. Kyiv officially recognized them as dead and even managed to posthumously award them.