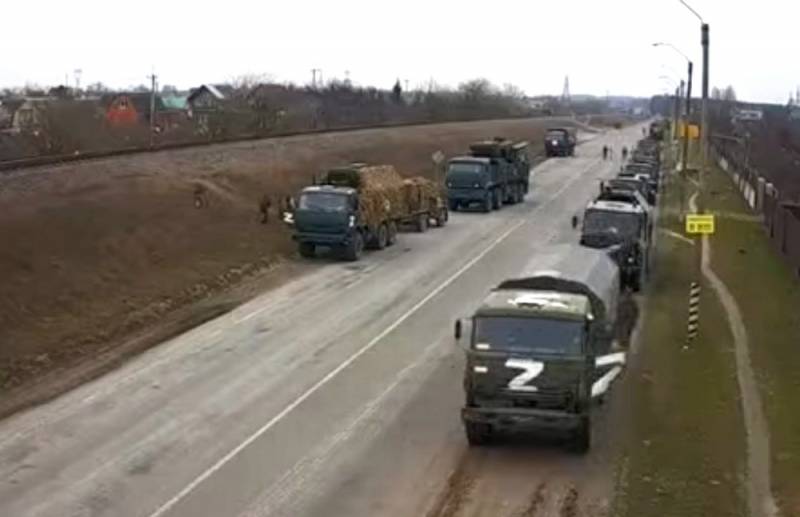 On the evening of February 25, a communique to the inhabitants of the region appeared on the Facebook account of the Kherson Regional State Administration on behalf of the "governor" Gennady Laguta. The document says that after fierce fighting on the outskirts of Kherson, despite the desperate efforts of the Ukrainian army, control over the crossing to the regional center was lost.
The enemy with significant forces and with heavy losses overcame the defenses of the city
- says the publication.
Residents were urged not to panic and remain calm, assuring that the region's leadership is making every effort to maintain law and order and save people's lives.
The situation remains tense, but we promise to do everything possible to normalize it
- stated in the document.
Residents were told that the situation is being monitored, and all important information will be promptly communicated to them through the official media.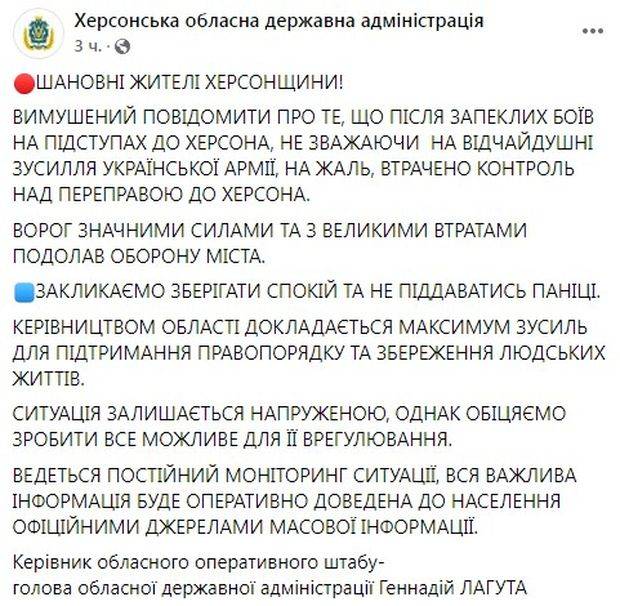 Around this time, an unbiased video camera recorded an incredible "Z-stream" on a public road. Moreover, Russian armored vehicles demonstrated courtesy towards other road users on the roadway.
In addition, eyewitnesses recorded the fatal defeat of a huge column of the Armed Forces of Ukraine near Kherson.
At the time of writing, Russian troops are advancing towards the city of shipbuilders - Nikolaev. At the same time, residents of Odessa inform about the shooting that has begun.