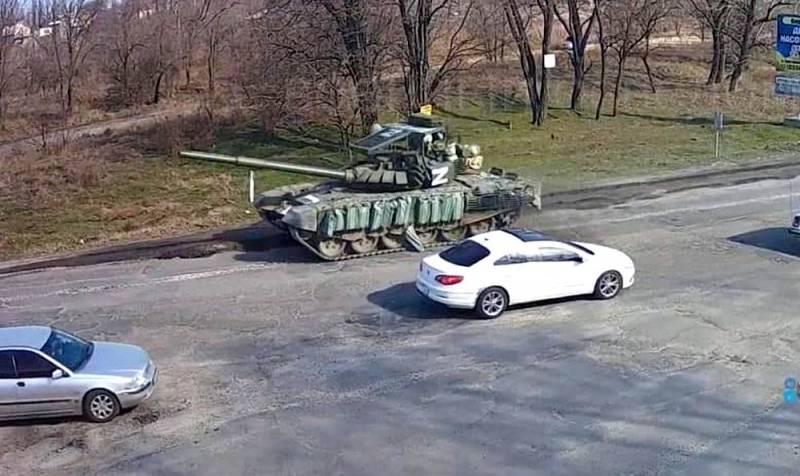 Tank T-72B3 near the junction of the North Crimean Canal and the Dnieper River
The operation of the troops of the RF Armed Forces on the territory of Ukraine is successfully developing. This can be judged by the order made by the head of the Crimea, Sergei Aksyonov. The functionary gave the command to prepare a section of the North Crimean Canal, passing through the region, to receive water from the Dnieper River.
This indicates that at least part of the Kherson region of Ukraine is already under the control of the Russian military and the entire length of the North Crimean Canal will most likely be in the same position. As a result, the eight-year water blockade of Crimea will be ended.

It is reported that the tactical groups of the Russian army from the Crimea moved deeper into the territory of the Kherson region by more than 100 km. Ukrainian troops on the border were destroyed almost immediately. Now
technique
moves on quickly.
Russian tanks in the Kherson region. Audio removed due to profanity
At the same time, from different cities of Ukraine in the north, south, east and center of the country, messages are received from local residents. There is real panic on the streets. Arriving residents of the western regions try to hastily leave these settlements. There is a real boom in shops and pharmacies. People are buying up food and medicine in large quantities. For example, the natives of Kiev say they are witnessing an "exodus."