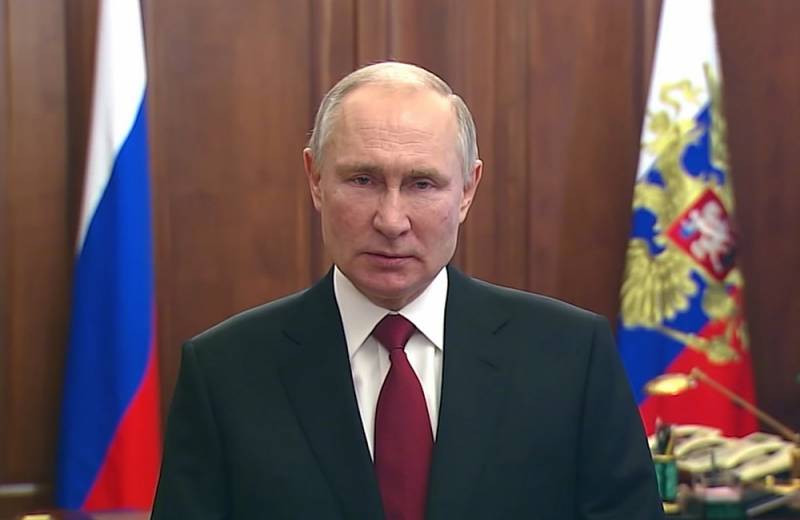 Ukrainian Prime Minister Denys Shmyhal said that Kiev does not accept the conditions for improving relations with Russia, expressed by Vladimir Putin on Tuesday, February 22.
Fulfillment of the announced conditions contradicts the choice of the Ukrainian society. For an independent, sovereign Ukraine and for me, as the Prime Minister of our country, this is impossible
Shmygal noted in his Telegram channel.
The President of Russia proposed a number of conditions, the fulfillment of which by the Ukrainian authorities could bring the degraded bilateral relations to a new qualitative level. In particular, we are talking about the recognition by Ukraine of the results of the 2014 referendum in Crimea and respect for the will of the inhabitants of the peninsula.
According to Putin, the West is selective in its approach to the right of nations to self-determination, considering the independence of Kosovo possible, but at the same time denying the results of the Crimean referendum.
The leader of the Russian Federation also spoke about the need for Kiev to abandon its plans to join NATO, which would allow "Western colleagues not to lose face", as well as the demilitarization of Ukraine.
In addition, Vladimir Putin stated the importance of a direct dialogue between the Ukrainian authorities and the republics of Donbass - Kiev, on the other hand, considers the DPR and LPR to be illegal territorial associations and refuses "separatists"
political
rights.