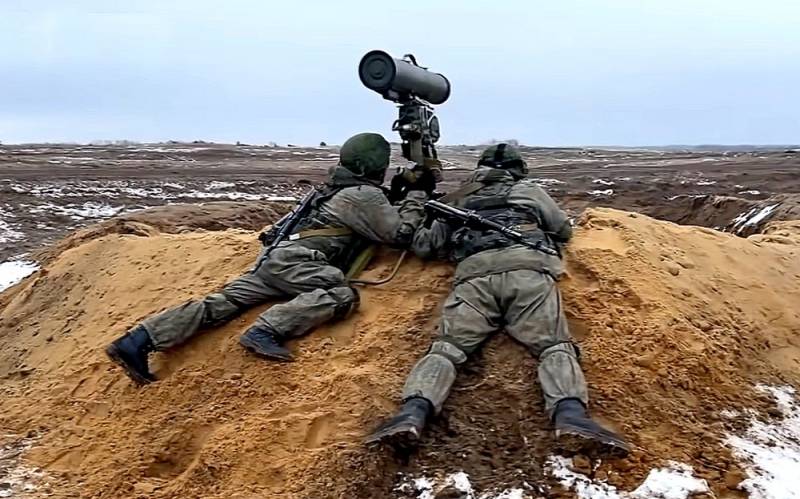 Russian border guards, together with army units, prevented a Ukrainian sabotage and reconnaissance group from entering the Russian Federation from the territory of the LPR.
At six o'clock in the morning Moscow time, near the settlement of Mityakinskaya, Rostov Region, a Ukrainian DRG crossed the Russian border, for the evacuation of which two infantry fighting vehicles arrived from the Ukrainian side.
The breakthrough occurred within the responsibility of the Southern Military District, whose servicemen, together with border guards, knocked out both infantry fighting vehicles with the help of anti-tank systems. During the clash, five soldiers of the armed forces of Ukraine were destroyed, there were no deaths from the Russian side.
Earlier, sources reported about a breakthrough by the Ukrainian armed forces of the defense of the DPR and about the penetration of two sabotage groups into the territory of the republic. One of them destroyed the ammunition depot, the other was moving in the direction of Novoazovsk.
Meanwhile, against the background of the aggravation of the situation on the line of contact in the LDNR, the number of volunteers from Russia and other countries of the post-Soviet space, who expressed a desire to fight in the ranks of the militia, has sharply increased. Many of them have experience of military operations in 2014-2015. In this regard, the second echelon of defense is being formed in the DPR and a program for the training and logistics of the reserve is being approved.