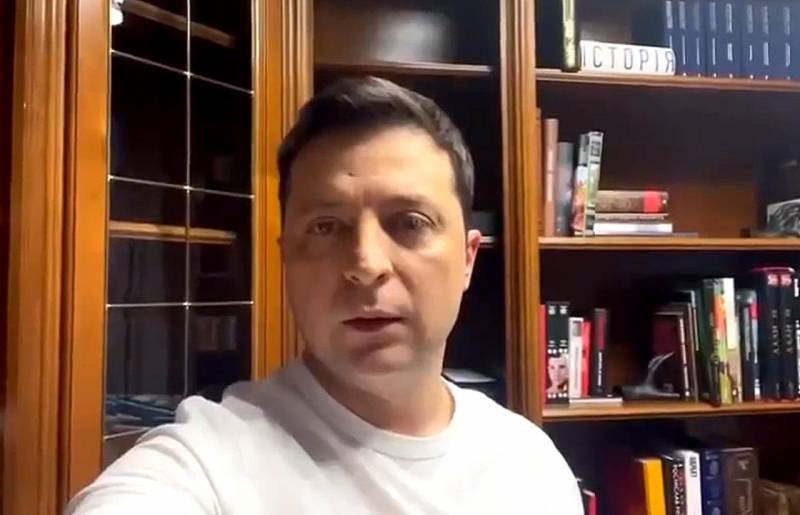 On February 16, the morning after the alleged "invasion" of Russian troops into the territory of Ukraine, Volodymyr Zelensky wrote down an appeal to the citizens of his country.
The Ukrainian president noted that this day was a moment of unity for all the inhabitants of Ukraine, who are bound by the desire to live in peace and harmony. According to Zelensky, only the citizens of the country, who consider it their home, can protect their homeland from outside attacks.
Today is an important day - the day of unity of all of us, we are different, of different ages, gender, from different cities, regions, different professions, different talents, different knowledge, languages, religions. But we are united by a single desire - to live, to live in peace. And we have every right to all this, because we are at home, we are in Ukraine. And only together we can protect our home. Happy unity day, blue-yellow
- said Zelensky.
Earlier, the British tabloid The Sun, citing US intelligence
сообщил
that at 4 am Moscow time on February 16, Russian troops will cross the border of Ukraine.
In turn, one of the largest Western news agencies, Reuters, launched a broadcast from the center of Kiev a few hours before midnight, expecting a Russian air raid.
Also on the night of February 16, US President Joe Biden addressed Russia. In it, he once again warned the Russian leadership about the inadmissibility of starting a war.
We do not threaten the Russians and do not want destabilization in Russia. I appeal to the citizens of Russia - you are not our enemies. And I don't believe that anyone wants a bloody and destructive war against Ukraine
- said Biden.