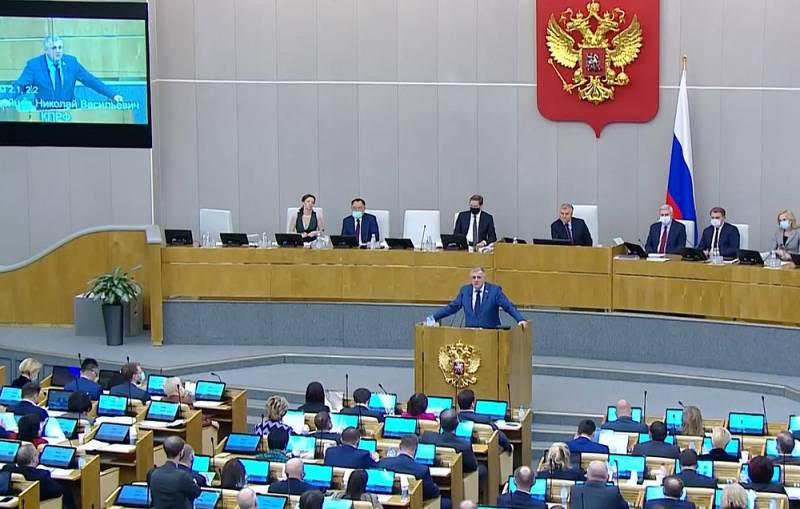 On February 15, during a meeting of the State Duma, the majority of parliamentarians voted for the draft resolution, previously proposed by the Communist Party. It implies an appeal to Russian President Vladimir Putin about the need to recognize the independence of the LNR and the DNR. A similar draft resolution was proposed by United Russia, but it involved an appeal to the Foreign Ministry with preliminary consultations.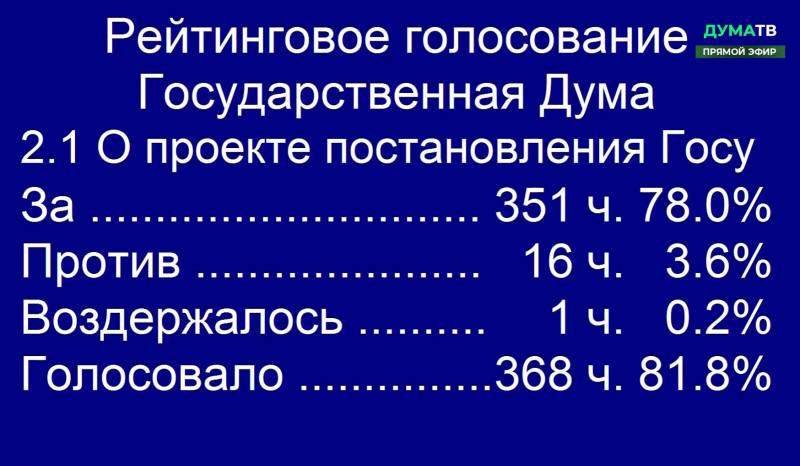 351 deputies voted for the draft of the Communist Party of the Russian Federation, 310 deputies of parliament voted for the United Russia project.
As State Duma Speaker Vyacheslav Volodin said, the resolution "will be signed immediately and sent to the head of state."