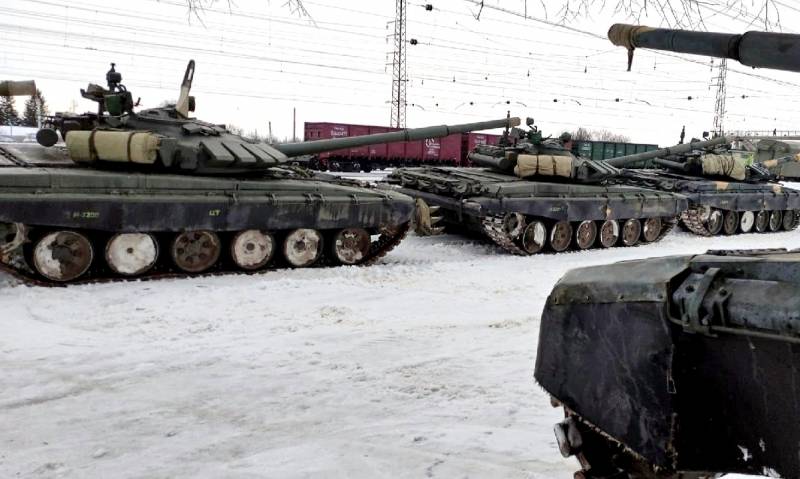 In the press organ of the Armed Forces of the Russian Federation, the newspaper
"A red star"
published data on the unprecedented number of echelons involved in the redeployment of military personnel and combat
equipment
to Belarus – 5200 wagons and flatcars, consisting of more than a hundred echelons, were attracted. And this, as noted, is only for the past week. Never before have the pace of the transfer of Russian troops been so large-scale, and the total number of railcars involved during the calendar 7 days did not exceed 2600 units.
The details of such a record achievement are given by the Russian military blog.
Altyn73
.
According to the author, at the moment, the regions bordering Ukraine are actively deploying units of the 14th Army Corps, the 2nd, 6th, 41st combined arms and 1st tank armies. The 200th motorized rifle brigade of the 14th Army Corps of the Northern Fleet of the Russian Navy has already arrived in the region and is starting to deploy.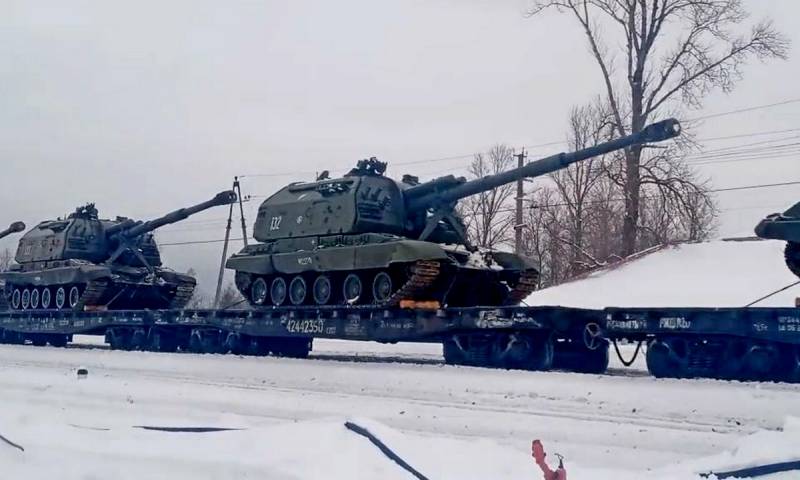 The 6th Combined Arms Army is represented by servicemen of the 104th Air Assault Regiment of the 76th Airborne Division, the 25th Motorized Infantry Brigade and the 9th Artillery Brigade.
From the 1st Tank Army, units of the 4th Tank Division and the 6th Tank Brigade, as well as the 27th Motorized Rifle and 202nd Anti-Aircraft Missile Brigades, are moving to the western borders of Russia.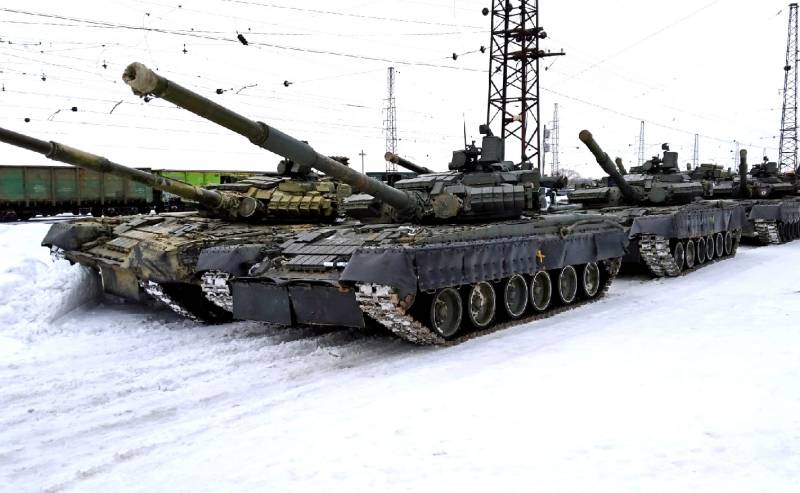 The 51st Airborne Regiment of the 106th Airborne Division is sent to the Smolensk Region. They are accompanied by units of the 2nd combined arms army from the 21st motorized rifle and 385th artillery brigades.
The transfer of the 11th Airborne Assault Brigade from the Eastern Military District was also noted.