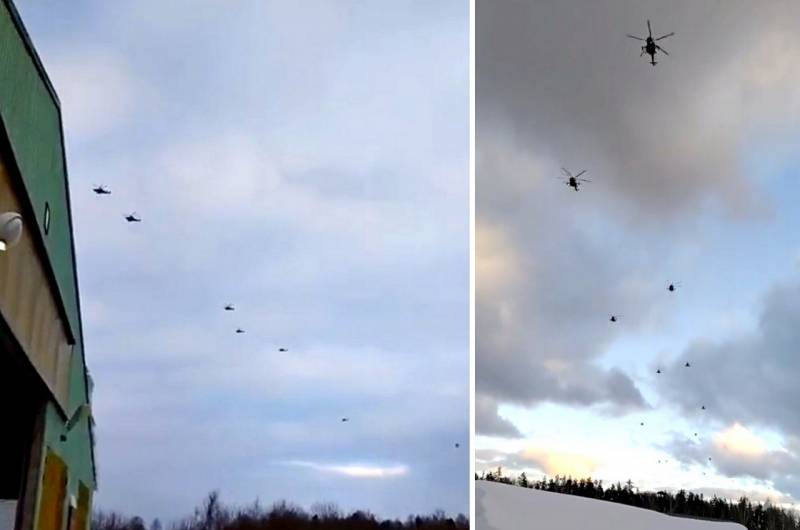 Numerous videos have appeared on the Web showing the massive redeployment of helicopters of the Russian Armed Forces to the border with Ukraine and the presence of Russian rotorcraft in Belarus. This is reported by monitoring resources that monitor the air situation and eyewitnesses who publish recorded videos on social networks.
The video below shows Russian attack helicopters Mi-24 and Ka-52 flying in the Yaroslavl region in a southerly direction.
This video shows the simultaneous flight of 22 Mi-24 and Ka-52 helicopters in the Belgorod region.
Like mosquitoes. Some kind of tin
- an eyewitness commented on the flight of helicopters over his house.
In turn, the Telegram channel "Notes of a Hunter" discovered a cluster in Belgorod (about 30 km from the border with Ukraine) of dozens of combat helicopters of the army aviation and the Russian Aerospace Forces, whose activity was seen over the central part of Russia.
It is noteworthy that during the events of the spring of 2014, a group of attack helicopters was also based in exactly the same place.
- specified in the message of the Telegram channel "Hunter's Notes".