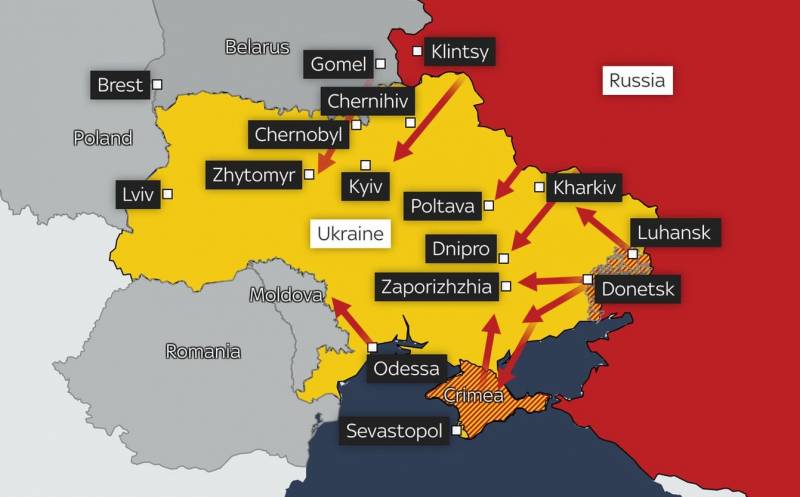 The Russian military could reach the Ukrainian capital Kiev within 48 hours, according to a US intelligence report that fell into the hands of Sky News journalists. An invasion of Ukraine could come from nine different directions.
The report states that Russia has already deployed almost 100 of its 168 battalion-tactical groups of 800-900 troops each, and more are arriving at the Ukrainian border every day.
According to US intelligence estimates, the Kremlin has deployed six of Russia's seven special forces units to the region.
Earlier, after the visit of the British Minister of Defense to Moscow, London announced the evacuation of the staff of the embassy in Kiev. Servants of the Crown on the territory of Ukraine were also sent messages to immediately leave the country.