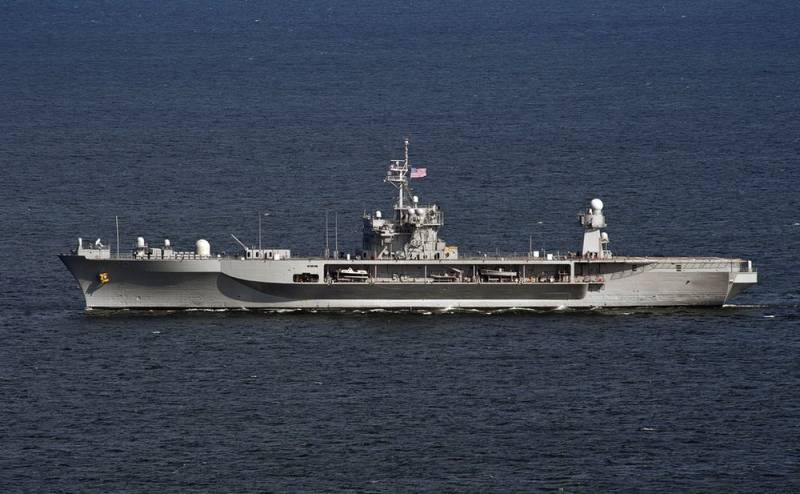 On February 8, the command ship USS Mount Whitney ("Mount Whitney" or LCC / JCC 20) left the Mediterranean Sea, passing through the Strait of Gibraltar and heading for the Atlantic Ocean. This is reported by monitoring resources that monitor the maritime situation.
LCC/JCC 20 is one of two US Navy Blue Ridge-class amphibious command ships. It is the flagship and command ship of the US 6th Fleet, as well as the NATO Naval Strike and Support Force (STRIKFORNATO) floating command center.
USS Mount Whitney is the most advanced command, control, communications, cybersecurity, electronics and intelligence ship ever commissioned into the US Navy. It can send and receive large amounts of secure data to and from anywhere in the world using the high frequency (HF/HF), ultra high frequency (UHF/UHF), very high frequency (VHF/VHF) and ultra high frequency (UHF) communication channels. /SHF, i.e. via satellites). This electronic
technology
allows the Joint Intelligence Center and the Joint Operations Center to provide the most timely intelligence and operational support available to the fleet.
The withdrawal of this command ship from the Mediterranean suggests that the Americans, despite their statements, do not expect the outbreak of war between Ukraine and Russia, let alone a direct armed conflict between NATO and Moscow. It is likely that the ship is heading to one of the naval bases to prepare for the large Cold Response 2022 (Cold Response 2022) exercise, which is due to take place in Norway in March and April. On the ship, you need to test equipment, replenish various supplies and give the crew a chance to relax a bit. Therefore, the ship can enter Portugal, Spain, France or the UK, after which it will head to the maneuver area.
At the beginning of November 2021, the ship "stayed" in the Black Sea, accompanied by a "bodyguard" - the destroyer USS Porter ("Porter" or DDG-78). Entry into LCC/JCC 20 is always a bad signal. It was at this time that an active information campaign began in the West about the "inevitable Russian invasion of Ukrainian soil." After that, Washington promised to share intelligence information with Kiev and support it, so the departure of the ship even from the Mediterranean Sea is eloquent evidence that until May the United States will not be up to Ukraine.